(Last Updated On: April 19, 2022)
We all are parents or will be going to be parents. But, how many of us practice positive parenting? Positive parenting is a process that gives the children a way of secure and peaceful life ahead. Peaceful parenting begins by controlling your own emotions so that you can be the patient, emotionally generous parent you are eager to be – and that every child deserves.
Positive parenting is an empathy-based approach that involves techniques such as encouragement and problem-solving — rather than shouting, hostility, shaming, or leveraging rewards — as opposed to authoritarian parenting, which places high expectations on children with little responsiveness, or uninvolved parenting, which provides little nurturance or guidance.
In fact, research shows that when parents resort to continual screaming or nagging, they are more likely to feel annoyed, furious, and ultimately guilty. The children may become disappointed and furious as a result, and continue to misbehave.
What is the definition of positive parenting?
Positive parents don't employ severe punishment to rectify their children's bad conduct. Instead, they anticipate their children's emotional needs and meet them via good interactions, which helps prevent a lot of undesirable conduct in the first place.
Positive parenting, according to Caley Arzamarski, a proponent of positive parenting and a psychologist specializing in child therapy, advises parents to "catch kids doing excellent" and offer more positive feedback, rather than concentrating on poor conduct all of the time.
Some parents worry that positive parenting is too fluffy, believing that if parents don't assist their children see unpleasant emotions, they won't learn to interpret and react to them, which will hurt them later in life.
According to positive psychology, when the concepts are matched with the positive parenting literature, the following conclusions may be drawn regarding positive parenting:
It entails guiding, leading, and teaching; it entails caring, empowerment, and nurturing; and it entails being sensitive to the needs of the child.

It's Consistent, and it's Always Nonviolent.

It provides open communication on a regular basis.

It gives Affection, Emotional Security, Emotional Warmth, and Unconditional Love. It also appreciates the positive aspects of life.

It takes into account the developmental stage of the child and rewards accomplishments.

It establishes boundaries.

It demonstrates empathy for the feelings of the child.

It promotes the best interests of the child.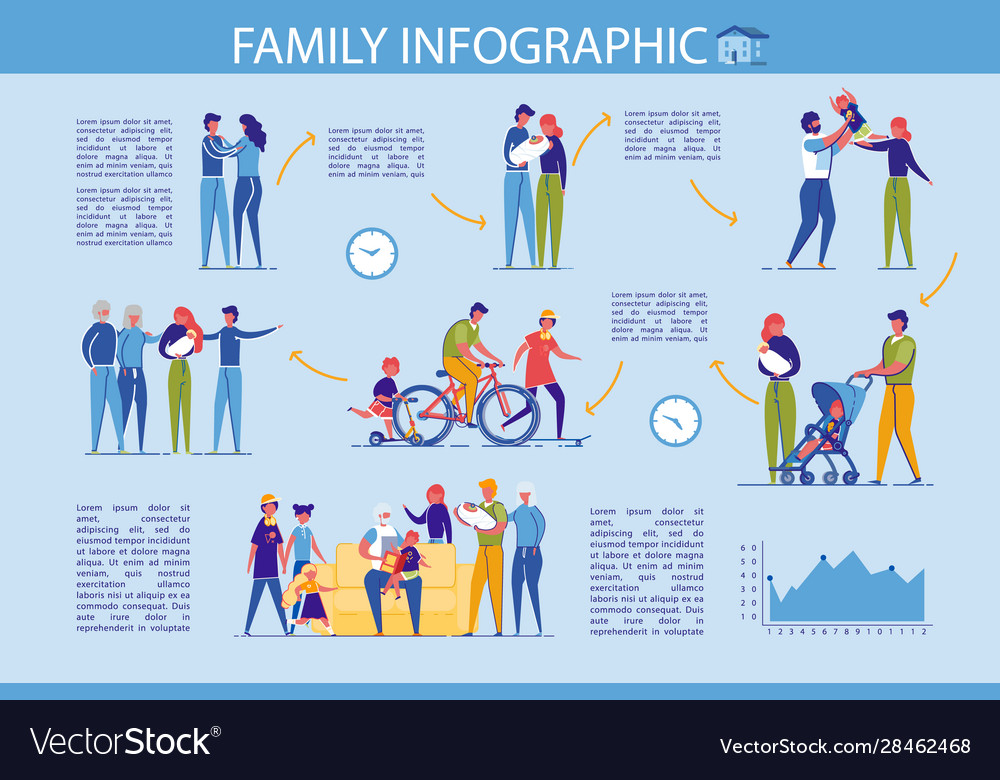 Emotion management of a child
Good parenting fosters a child's positive development and self-growth in a variety of ways, including emotion management.
Some instances are as follows:
Teaching and guiding children build their confidence and equip them with the skills they need to make good decisions.

Positive communication helps children develop social and problem-solving abilities while also improving the quality of their relationships with caregivers and peers.

Children's self-esteem and confidence are boosted by warm and democratic parenting.

Parental monitoring encourages favorable teenage outcomes by encouraging prosocial peer connections.

Parenting that promotes autonomy encourages creativity, empowerment, and self-determination.

Children's confidence in themselves and the future is bolstered by supportive and positive parents.

Children's self-efficacy and the chance of engaging in prosocial, healthy activities rise when they are rewarded for positive actions.

Setting limits and enforcing punishments teach children responsibility and accountability.
A child's autonomy
Overall, when looking at positive parenting practices that work for raising healthy, happy children, it is clear that positive parenting styles promote a child's autonomy by:
Exploration and participation in decision-making are encouraged.

Attending to a child's needs and reacting to them

Communication that is successful

Observing and controlling a child's emotional expression

Positive behavior should be rewarded and encouraged.

establishing clear guidelines and expectations

Consistently enforcing punishments for actions

Ensuring that proper supervision and monitoring are in place

Taking up the role of a positive role model

Prioritizing positive family experiences
In a summary, caring, supporting, tough, consistent, and active parents nurture a child's healthy growth and inner soul. Parents who do what they preach by being great role models for their children go above and beyond conveying their expectations.
Positive Parenting ideas
In her book "101 Positive Principles of Discipline," Kersey (2006) offers parents an excellent and thorough resource.
Her top 10 ideals are as follows:
Principle of Respect: Treat the kid with the same respect with which you would wish to be treated.

Make a Big Deal Principle: Use significant positive reinforcement for desirable behavior. Praise, affection, admiration, privileges, and other forms of praise should be used to reward such acts.

Incompatible Alternative Principle: Give the youngster a behavior to replace the unwanted one, such as playing a game instead of watching television.

Principle of Choice: Give the kid two options for positive behaviors so that he or she feels empowered. "Would you want to take your bath before or after brushing your teeth?" you can ask.

When/When not to – Abuse/Lose it Principle: Ensure that when rules are disobeyed, incentives are forfeited. "After you clean your room, you can play outside," for example (implying that a youngster who does not clean his or her room would not be allowed to play outdoors). Period.)

Principle: Connect Before You Correct: Before addressing behavioral issues, make sure the youngster feels loved and cared for.

Timer Says it's Time Principle: Set a timer to help children make transitions. This helps kids to know what's expected of them and may also involve giving them a choice in terms of the amount of time. For example, you might say "Do you need 15 or 20 minutes to get dressed?" Make sure to let the child know that the time is set.

Validation Principle: Recognize and validate the sentiments of the kid. "I know you're upset about missing your sleepover tonight, and I understand," you may add.

Principle of Keeping Your Head on Your Shoulders: To feel capable, powerful, and accountable for his or her decisions, make sure the youngster hears the equivalent of "you have a good head on your shoulders." This is particularly critical for teens.

Principle of Belonging and Significance: Ascertain that your youngster feels important and a part of the family. Remind your child, for example, that he or she is excellent at assisting in the kitchen and that the family requires this assistance in order to eat supper.
Long-term parenting objectives
Durant (2016) lists various long-term parenting objectives, including:
Keeping a good connection with your parents

Accepting accountability for one's conduct

Being considerate towards others

Knowing what is correct and what is incorrect

Making informed choices

Being truthful, loyal, and dependable
How to stop sibling rivalry
Along with the aforementioned approaches, Amy McCready (2019) offers additional fantastic suggestions for stopping sibling rivalry, including:
Avoid Labeling Children: Labeling children as "the social one," "the great student," "the athlete," "the baby," and so on intensifies comparisons, as well as one child's belief that he or she lacks the same positive qualities as the other (e.g., "if he's the 'brainy one,' I must be the 'dumb one,'").

Make Plans for Attention: Make sure that each child receives lots of regular, focused attention so that they are less likely to struggle for it.




Prepare for Peace: McCready outlines numerous methods for teaching conflict resolution skills to siblings that will help them prevent more problems.

Stay out of squabbles: Unless absolutely required (for example, during a physical fight), avoid squabbles. By doing so, the parent avoids perpetuating the conflict while simultaneously allowing the children to collaborate on solutions.

If you must intervene, it is preferable to assist the youngsters in resolving the conflict without passing judgment or taking sides.

Put them All in the Same Boat: According to McCready, all youngsters participating in the disagreement should face the same punishment, which teaches them that getting along would benefit them all.
How to reduce the likelihood of a child using drugs
Several tips for reducing the likelihood of a kid using drugs include:
understanding your teen's circle of pals;

being a positive role model when it comes to your own coping techniques and alcohol and medication usage;

recognizing your child's level of substance abuse danger;

supplying your kid with information about substance abuse;

monitoring and guiding your adolescent;

establishing limits;

openly discussing drug and alcohol abuse; and

forming a loving and helpful relationship with your adolescent
A positive parenting guideline
Here are some ways to help your child develop discipline while being a positive parent:
1. Evaluate learning
Evaluate all learning based on whether it strengthens or weakens your relationship with your child. The most effective disciplinary strategy is to have a close relationship with your child. Kids who feel connected to their parents naturally want to please them.
Think of erotic instruction, not punishment. Punishment is destructive to your relationship with your child and ultimately leads to further abuse. Loving guidance sets boundaries and reinforces expectations, but in compassionate ways that help a child to focus on improving his or her behavior rather than being angry with you.
2. Re-confirm the connection and start all modifications
Remember that kids are badly used to feeling bad about themselves and disconnected from us.
Get down to his level and look him in the eye: "You want your brother to move away, so you push him. No one is hurting; hurting! Tell your brother, 'Please move!'
Get her up: "You could play longer, but it's time in bed" "
Loving eye contact: "You just got so bad" "
Put a hand on your shoulder: "You're scared to tell me about cookies."
3. Do not hesitate to set limits as needed, but set them with empathy
You must apply your rules. But you can also acknowledge his point of view. When kids feel burdened, they are more able to accept our limits.
"You're so mad and injured, but we don't bite your Use your words to tell your brother how it feels"
"You wish you could play longer, but at bedtime. I know it makes you sad."
"You don't want to say no to Mommy, but the answer is we don't say 'shut up' to each other, but it's okay to be sad and crazy.
"You're scared, but we always tell each other the truth."
4. Ignorance is always a problem in relationships
If your child does not accept your instruction ("I don't care what you say, you can't make me!"), It is always an indication that the relationship is not strong enough to support education. It happens to all of us from time to time.
At this point, stop and think about how to make the child's "mind", not how to strengthen the relationship. Turning the situation into a power struggle will deepen your conflict.
5. Accept suitable repercussions
When a youngster begins to misbehave, applying natural consequences can help convert bad decisions into chances for learning.
Simply ensure that:
The youngster is capable of displaying the desired behavior.

As a result, the outcome is just and considerate.

You introduce the consequence ahead of time so that the youngster has the option to choose (this makes it feel like less of a punishment)
Explain to your child that if they refuse to put on rain boots on a rainy morning, their socks will become saturated and their feet will feel uncomfortably damp.
This gives your child the freedom to choose whether or not to wear boots and to figure out for themselves what is the best option.
6. Avoid deadlines. They create more abuse
Deadlines are infinitely better than hurting your child, another version of punishment by deportation and humiliation. Children leave them alone to handle their complicated emotions, so they erode emotional intelligence.
They are eroding rather than strengthening the relationship with your child. They set up a power struggle. And they only work when you grow up. These are more humane forms of violence than physical discipline. Click here for more information about why timeouts don't work.
The results give the wrong lesson when involved in creating the results On the face of it, the results imply: that the child does something (or does not) and learns from the consequences.
Which, when it happens naturally, can be a terrific learning experience. But most of the time, parents engineer the results, so that any child can convince themselves that the consequences are actually punishment.
In any case, calling for physical danger, intervene immediately to set limits, but at the same time connect with empathy. This rule is not a hit. You want to tell your daughter what you want and how you feel without attacking her. This is an example of positive parenting.

7. Set boundaries
The boundaries of our relationship with our children are the key to being a successful parent. Having limitations and applying them, boundaries allow us to be patient and calm as we feel respected and our needs are being met in a relationship.
A good way to know when you need to establish new boundaries is to feel frustrated, impatient, or angry when you see a recurring behavior or situation.
Do you fear dinner time because your child insists on sitting in your lap and you cannot eat? If so, establish a rule that everyone sits in their chair to eat. You can snuggle after dinner.
Do you feel unhappy because your child asks you to play with the first doll every morning when your eyes are still not open?
Make a rule that you can drink coffee for 10 minutes before your game is available. Will your child complain? Probably. But they will start to learn as you learn.
If you can meet your own needs, you will become a better parent and you will see a great example of how to counsel your child in their relationships for their own needs.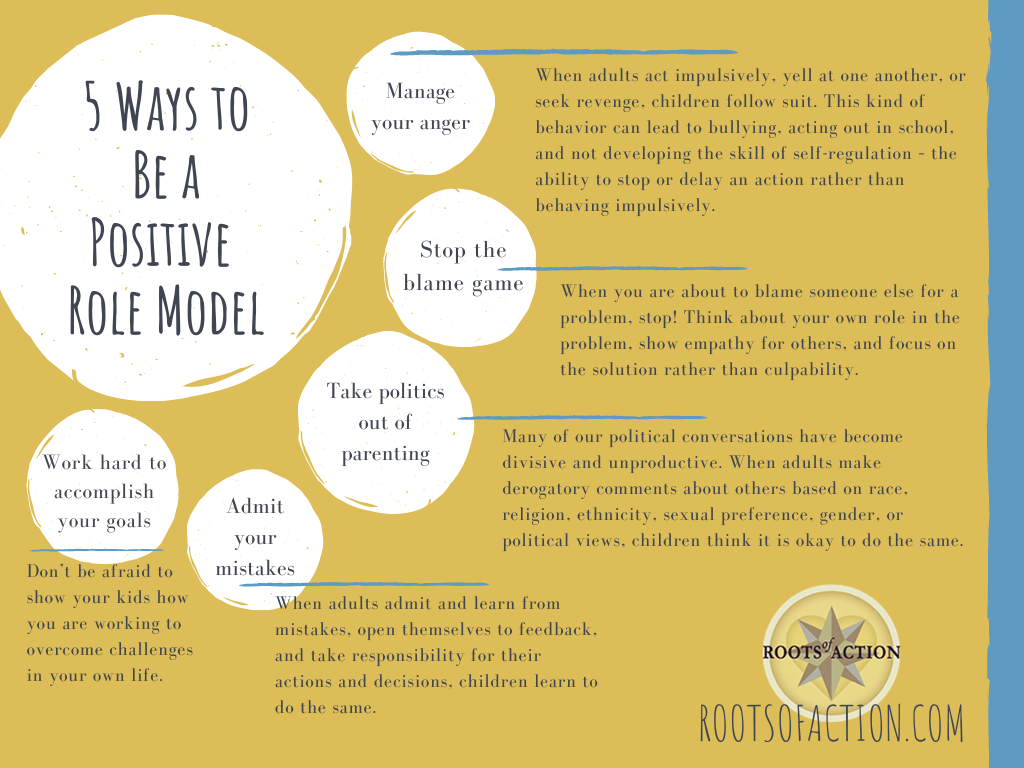 8. Refuse to give incentives
According to studies, children who are rewarded frequently lose interest in the activity for which they are being awarded, whether it be music practice or playing well with a sibling. They get more interested in the incentives, which means you may need to continue rewarding them in order to maintain the same level of behavior.
Encouragement is a more effective technique to bring out the best in your children. However, avoid saying something like "You're the top player on the squad!" or "You're the best player on the team!" or "You're a genius!"
Encourage the specified action instead. If your child expresses care for a sad person, for example, point out what they did well: "It was really sweet of you to inquire about your friend's well-being." Emphasize how much the other individual appreciated their kind gesture.
9. Make connections to achieve cooperation
Remember being a substitute teacher at an early age? Has anyone heard of them? Probably not. Kids need to feel connected to an adult to hear them. That's a good thing – you don't want your child to hear about random people who tell them to do something. That's a sign of positive parenting.

However, it also means that your child is more likely to listen to you when they feel connected to you. This is the problem with punishment. This will cause you to disagree with your child, reduce your connection and make your child less likely to do what you want.
If your child is undergoing a rough patch with behavior, try making some extras at once for a connection. It doesn't need to be stretched for long, but it does need to be dense and concentrated. Even dedicated, phone-free, 15 minutes a day with your child can make your connection stronger than ever.
10. Be firm, however loving
There are many melodies of positive parenting. You can stay strong and hold your kids to high expectations, yet still, be loving.
Decide which rules you need to have, communicate them clearly with your child, and be consistent with implementing these rules. Being a positive parent does not mean letting your child walk around you. This does not mean that you should try to maintain a calm, loving tune if your child needs a reminder about the rules.
11. Avoid the shame
"You're 6 years old, don't act like a baby!"
"Your house is disgusting, clean it."
"Why do you never hear it? Not so hard!"
Did you say these words? This is not positive parenting. These phrases have a shameful effect, which makes children feel bad about themselves. This naturally has a negative effect on the child's self-esteem but is also not effective because it strengthens the child's identity as a person who behaves in a certain way.
Other Recommended Reading
12. Try natural consequences
Your child's punishment makes you an enemy and can often be confused if the punishment is not related to the crime. Instead of punishment, try to uncover the natural consequences of their actions.
For example, if you ask your child to put on their rain boots and they refuse, the natural consequence is that their feet will get wet outside. When they say, "No!" If they respond more than you waste time, they may realize the time to boot next time much more! Rain boots.
13. Create a set of "when-then" rules
Setting clear expectations is an important part of being a good parent. To promote improved conduct throughout the most difficult periods of your child's day, I propose adopting the "when-then" technique.
Explain to your child that after the unpleasant phase of a feared chore is completed, other delightful activities may begin. If there is enough time before the bus arrives, kids can use their iPad or play outdoors once their morning ritual is completed – cleaning their teeth, getting dressed, and having breakfast.
Stick to this program, and your kids will be able to do it on their own in no time. There's no need to nag.
14. Use logical consequences
Natural consequences are ideal because they do not conflict with your child, but do not always have a convenient, short-term natural consequence.
For example, it may be important for you to have your child remove all of their leggings daily so that you do not step on them (out!).
The ultimate long-term natural consequence is that some Legos can be lost without taking things away every day. It can take weeks or months and your foot may not be able to take it.
In these types of situations, try to understand any related consequence that makes sense and performs it without anger. The consequence is that if you set foot in Lego, you will leave your child in the garage without leaving the Lego Bean behind.
15. Use positive reinforcement
Remember your kid throwing their shoes all alone? Did they help their sister when she was frustrated with her homework? Let them know you've noticed!
It's easy to comment on bad behavior but just smile at yourself when your child does something very nice. Make sure they get more attention for good behavior than bad.
That doesn't mean you need a huge reimbursement system – just tell them what you've seen. Say something like, "I noticed that you left your shoes on. That shows real responsibility!" Or, "I saw you helping your sister. You really care about other people."
In addition to letting them know that you care about them, this type of appreciation helps your child maintain a positive self-identity that they will want to survive.
16. Spend one-on-one time with them

The best thing you can do to help your children develop self-confidence and healthy relationships is to spend regular quality time with them and model excellent behavior.
Positive attention and emotional connection are ingrained into children's brains. When they don't get it, they seek it out in negative ways, resulting in power conflicts, complaining, and meltdowns for parents.
Improvements can be seen in as little as 10 to 15 minutes of individual time each day. Taking pleasure in times of connection can also assist you in developing a deeper and more meaningful relationship.
17. Respect the model
Children copy what we do. If we want them to be respectful of others, we need to be respectful of them.
If you want your child to say "please" to them, say "please".
If you want them to wait until you are present instead of interrupting, wait until they stop playing them before asking them to do something.
If you want to be kind and courteous to their siblings, be courteous and courteous to them.
While it may be difficult to practice in our busy, perverse lives, children absorb everything around them and this certainly includes how we treat them.
18. Strive for empathy
It can often seem like our kids are just misbehaving to make our lives stronger. Why can't they follow the rules of the park so you all can have a good time as a part of positive parenting?
Regardless of how common a hungry or tired child is, or even more complicated as a school difficulty, there are always reasons for abuse.
If you can understand the reason behind this behavior, it will be much easier for your child to find empathy and respond kindly. If you cannot identify the cause, just be aware of it. Your child loves you more than anything and wants to convince you, so if they behave, there are reasons.
19. Concentrate on what you have control over
Although you may not always be able to control your child's conduct, you can always control your answers. This approach might encourage children to take on chores that you might normally badger them about, such as cleaning out their lunchbox.
"I'm pleased to pack your school lunch as long as your lunchbox has been emptied and cleaned," for example. Then, with visual clues like a Sticky Note or a specific space in the kitchen for their lunchbox, help children remember their responsibilities and follow through.
It will also be a fantastic learning experience for your youngster if they must prepare their own lunch.
20. Use time-in, not time-out
The goal of positive parenting is to build and maintain your relationship with your child, as well as to raise a person who will do good in the world.
Time-out sends the message that we cannot cope with our child's behavior, we do not want to see their part out loud and angry and angry. It sets you apart
Spending time or attending with your child brings you closer. It recognizes that all children need and feel loved and recognized by their parents, their behavior does not look like that day.
Time is not always a pleasant thing. It's not all hugs and colorful rainbows together.
It looks like your baby is crying or throwing a tantrum next to you because you are holding the line in a border. It may seem that you are explaining the importance of the safety rules you have and why you had to leave the park early.
Being punctual does not mean that everyone is always smiling and cheering, but it does mean that everyone likes themselves and that your child gets the message that you will always be there and that they can handle anything that comes your way.
Take away
Some parents worry that positive parenting is too fluffy, believing that if parents don't assist their children see unpleasant emotions, they won't learn to interpret and react to them, which will hurt them later in life. Positive parenting is a proven method of child-rearing that works for almost all sorts of parents and children.
This page offers a comprehensive collection of positive parenting studies and resources, with the objective of equipping caregivers with the tools they need to avoid or address a wide range of potential issues. And, of course, to promote children's well-being and growth.

Fostering respectful relationships based on clear expectations is at the heart of positive parenting. Children who have a good bond with their parents are more likely to act correctly as adults and grow up to be resilient, confident, compassionate, and responsible.
Positive parenting, on the other hand, has been shown by psychologists to boost children's confidence and equip them with the tools they need to make good decisions. It also boosts their self-confidence, creativity, optimism, and ability to work with others.
We will make errors as parents and lose our cool. This is an excellent time for us to apologize to our children and demonstrate how we can recover when we make a mistake.
According to the source, the following are some of the important takeaways about positive parenting:
1. Parents are never alone with their children. Whatever the issue or level of annoyance, there is a huge community of parents who have had similar experiences. Not to mention a slew of positive parenting specialists who can help.
2. Positive parenting begins at a young age. Positive parenting begins the minute a person discovers he or she is going to become a parent because even the preparations for a child's arrival have an influence.
3. Positive parenting is appropriate at all stages of development. Raising toddlers and teens does not have to be difficult or scary if you use a positive parenting strategy. Positive parenting encourages parents of all ages to be efficient and joyful in their parenting.
4. Positive parents nurture their children in such a manner that they are able to achieve their full potential as resilient and satisfied people. Warm, caring, loving, and nurturing parents are instructors, leaders, and great role models, among other things. They are straightforward and constant in their expectations. They are aware of what their children and teenagers are up to. Positive actions are encouraged and reinforced. They place a high value on family experiences. They encourage their children's independence and uniqueness. They are completely devoted to their children. They have regular, frank conversations with their children. They are warm, sensitive, and encouraging. They recognize that their adolescents still require parental assistance.
5. Positive discipline is a well-researched method that is neither punishing nor lenient. Positive discipline is done without anger, threats, screaming, or punishment and is done in a caring manner. It entails a set of explicit rules, expectations, and consequences for the conduct, as well as consistent implementation. It is in line with the long-term parenting goals of the parents.
6. The numerous advantages of positive parenting are supported by empirical data. Children's self-esteem, emotional expressiveness, self-efficacy, feeling of belonging, social and decision-making abilities, and belief in themselves are all boosted by positive parenting. Healthy parenting promotes solid bonds and good parent-child interactions, as well as improved academic performance, fewer behavior issues, depressive symptoms, risk behaviors, and overall positive adolescent development. The benefits of good parenting are long-term and, in many cases, irreversible.
7. Positive parenting may be used to address a wide range of issues. Positive parenting may be applied to ordinary problems as well as more difficult and even life-threatening situations. Positive parenting has proven to be successful in addressing temper tantrums, sleep and eating disorders, and sibling rivalry, as well as concerns such as divorce, ADHD, family stresses, teen pressures, and risk-taking—among other things.
8. Positive parenting resources are many and easily available. Because positive parenting specialists have addressed so many parenting difficulties, there are a plethora of materials available. There is a whole online library of positive parenting-related activities, workbooks, books, films, courses, articles, and podcasts that cover a wide range of parenting themes, in addition to the numerous advice and suggestions mentioned on this page.
82 Tips On Positive Parenting – A Solution Reviews Program