(Last Updated On: November 2, 2023)
Traveling is awesome when you take all of your family members, including your pet. How to pick the best dog-friendly vacations of your kind on the East Coast? People's best friends are just as demanding as you are. Most dogs love a beach where they can test the waterfront – the East Coast is extremely well-stocked with great dog-friendly beaches, especially if you are allowed to dog on most beaches when you are out in the peak season.
29 Amusing Dog-Friendly Vacations Near You on the East Coast
Most destinations below boast at least one dog park where you can get your pet to exercise and socialize off-leash, as well as take part in pet-friendly attractions such as tours, hiking, and more. If you go for a dog-friendly day trip, most have reliable dog daycare.
1. Boothbay Harbor, Maine
Check into your pet-friendly vacation property and travel to the Boothbay Railway Village to look at vintage vehicles and trains with your dog. It's the ideal location for a walk, and the Village is known for its dog-friendly guests.
After that, take your dog to Hendrick's Head Beach to play on the sand, or go into town, where many shops accept dogs inside. Dinner at the Chowder House and Boat Bar is a great option for dogs, and your waitress may even bring a treat along with your meal.
2. Martha's Vineyard, Massachusetts
While many portions of Martha's Vineyard aren't dog-friendly, Oak Bluffs appears to be created with canine friends in mind. Unlike many other places on the island, you may walk your dog on the beach off-leash at Oak Bluffs.
Take your dog to Trade Wind Fields Preserve, a 72-acre natural conservation area where canines may play off-leash if they want a break from the salt and sand (or if you need a break from drying them off). Before heading back to your seaside rental, feast on lobster at Lobsterville, where your dog is free to rest at your feet on the deck.
3. Kiawah Island, South Carolina
While your dog may not want to join you on your Kiawah Island golf outings, he will surely want to join you on the beach. From November 1 to March 15, your dog can go off-leash, but for the rest of the year, he or she must be on a leash.
In-town adventures include the Charleston Farmer's Market, Waterfront Park, and the historic district's walkways, all of which are only 25 miles away. Stop by Poogan's Porch, which is named after a dog, for a snack or a drink while walking your dog.
4. Ocean City, Maryland
While you won't be allowed to bring your dog out onto the renowned Ocean City Boardwalk, there's plenty for dog owners to do in Ocean City with their four-legged pals (and your dog probably wouldn't mind the crowds anyhow).
Get a pass to the Ocean City Dog Playground and allow your dog to mingle with other dogs: the park is separated into two sections, one for large dogs and one for tiny dogs. The Assateague National Seashore is also a great spot to take your dog—just keep an eye out for wild ponies!
5. Burlington, VT
If you are planning a vacation in Burlington, Vermont, do not hesitate to bring your dog for your ride. There are at least ten accommodation options that allow you to bring two extra dogs with you for a small extra fee. When you need a break to visit the city, you can choose from 30 dog-friendly restaurants that allow dogs at their outdoor table.
You can take your pet for some leisure fun at Star Farm Dog Park, which has separate fence areas for dogs large and small. You can go hiking or biking with your dog at Mount Philo State Park or on the Richmond Mountain Trail.
6. Charlottesville, VA
Charlottesville is in the heart of the Blue Ridge Mountains of Virginia. This dog-friendly city makes it an ideal base for exploring the beauty of the area with your four-legged friend. With the Hilton, Marriott, and Holiday Inn options, you can make your home in a few dog-friendly hotels or apartments. Your leashed dog is allowed to enjoy cray hiking trails
In Nandoh National Park. You can take your best friend for off-leash fun and socializing at one of the local three dog parks – Darden Tao Dog Park, Azalea Dog Park, and Chris Green Lake Park. Your dog can join you for a wine tasting at Carter Mountain Arcade, beer tasting at the Blue Mountain Brewery, or a meal at 72 local dog-friendly restaurants.
7. Dave Beach, DE
Delaware Beach in Delaware is officially dog ​​friendly If you visit during the summer (May to September) you will be able to take your dog for a walk on the beach before 9.30 am or after 7 pm, but if you want to go off-season, you and you Have the dog enjoy the beach together all day.
The hotel offers 24 pets for the city, and there are more than 19 rental apartments that allow you to bring your dog. Your pet will love to walk a long way along the Junction and Breakwater Trail, and when it's time to snack, both you and your pet are welcome at Woody's East Coast Bar and Grill.
8. Bar Harbor, ME
Maine Bar Harbor is a popular dog-friendly vacation destination that offers more than 60 accommodation options for travelers with their dogs. Also, there are many outdoor activities where dogs are welcome to join you.
If you fancy hiking or kayaking with your pooch, you can visit Acadia National Park, where you can enjoy all the outdoor activities, including camping with your dog – Little Long Pond has a great pain-free area where your dog can run for free.
Dogs are also allowed on the Island Explorer Bus, Beal and Bunker Mailboat ferries, and Sea Princess Scenic natural cruises. There are also many pet-friendly restaurants in Bar Harbor.
9. Hebron, NH
New Hampshire's small town of Hebron is a popular holiday destination for outdoor enthusiasts. So, Hebron is one of the dog-friendly vacations of your kind on the East Coast.
While you'll find very limited options for pet-friendly accommodations just in the city, there are a number of hotels, ins, and vacation rentals that your four-legged friends welcome in Ashland and other areas within 7 to 10 miles.
Provides access to activities and even if pets are not allowed in some areas Lintana State Park along the western trail with your dog can move. If you need some time to explore, you can book your dog at Mountain View Pet Resort or Lake Region Pet Resort for quality dog ​​daycare.
10. Hilton Head Island, SC
It is almost certain that your quadrennial best friend will enjoy the holiday as much as you like on Hilton Head Island. There is nothing like a long run on the beach to start or end your day, and your trusted companion is allowed to join you before 10 am or after 5 pm all year, but if you bring a clutch and are strictly clean after that.
At Chaplin Community Park, your dog can enjoy some off-leash fun at Dog Park and there are many options for pet-friendly accommodations and restaurants. If you want to see the island of Doufucci, you can take your dog on a ferry and rent a golf cart to travel the island. If you need any supplies for your pet, you can find them at Tail Wiggles on Hilton Parkway.

11. Lake Placid, NY
Dog lovers can confidently book a vacation in Lake Placid in the Adirondack Mountains. Lake Placid is one of the dog-friendly vacations of your kind on the East Coast. The city offers a great selection of hotels, lodges, and rentals that welcome dogs – there are more than 30 properties to choose from.
While you can wait to enjoy outdoor activities with your dog, start a canoe or kayak tour with the St. Regis Canoe Outfitters – dogs are welcome free. There are walking and hiking trails that you can explore together at John Brown Farm and Mirror Lakes where your dog is also allowed to swim. Several local restaurants welcome you to enjoy a meal or drink with your pet.
12. Myrtle Beach Beach, SC
Myrtle Beach is an ideal seaside vacation destination for dog lovers, where you can choose from less than 60 pet-friendly hotels and about 30 vacation rentals that welcome you and your pooch.
You can also take your dog to the beach, but if you do not use the part of the beach between 21st Avenue North and 13th Avenue South, it is limited to pets. Myrtle Beach has a large whole-fence dog park (south of Burke Park) where your pets can enjoy some leisure time.
Bong has more than 90 Myrtle Beach restaurants that allow dogs to join their owners. If you need to stay away from your dog for two days, there are a few places you can choose that offer doggy daycare and grooming. Mart Law Beach is one of the dog-friendly vacations of your kind on the East Coast.

13. Nantucket, MA
For beach lovers wanting to take their dogs on vacation with them, one should consider spending some time on Nantucket Island, an especially dog-friendly destination.
Getting to the island is easy because both the ferry and Cape Air are happy to welcome your pet on board. Nantucket is one of the dog-friendly vacations of your kind on the East Coast.

Once arriving on the island you can arrange several great pet-friendly accommodations and start having fun. Your dog is welcome on all Nantucket beaches that do not have a lifeguard on duty at any time, while the main beach allows puppy dogs before 9 am and after 5 pm in the summer (all days in winter).
You can take a walk along the Sanford Farm Trail with your best friend, and Offshore Animal Hospital can help if your pet becomes ill.

14. Block Island, RI
Block Island is located just 12 miles off the coast of Rhode Island and has long been a popular beach holiday destination. Everyone who lives on the island has a dog and as a result, the island is very dog-friendly. There are several dog-friendly options, and you are also welcome to bring your puppy dog ​​back in.
Although city ordinances claim that your dog has leaked on the main beaches, you will find that quiet western beaches are more lenient and that you and your dog will enjoy off-leash runs or swimming. The National Hotel Tap & Grill has an outdoor deck area where your (well-behaved) dog will welcome you to join and get a bowl of water.
15. Pilot Mountain, NC
North Carolina's Pilot Mountain is a great destination for nature lovers and the good news is that many attractions in the area also welcome your fourteen friends. The highlight of your trip will undoubtedly be Pilot Mountain State Park, where you and your pet can enjoy a variety of hiking trails as well as canoeing, picnicking, and camping.
More pet-friendly hiking and camping are available at Hang Rock State Park. Pet-friendly rugs At Apple Lacy Vineyard, you can enjoy some wine tasting, visit the Old Salem Museums and gardens, or take your pet for a bit of fun hanging out at Horizons Happy Hands Dog Park.
16. Boston, MA
Boston, Massachusetts, is an attractive city to explore, and the good news for dog owners is that your dog is just as welcome in Boston. There are many dog-friendly hotels in the city, as well as big parties like Hyatt and Sheraton, as well as many smaller suburbs in the suburbs. Boston is one of the dog-friendly vacations of your kind on the East Coast.

Going around the city with your dog couldn't be easier – lashing (or carrying) dogs are allowed on all metros, trains, ferries, and buses. Discover the best of Boston's legs, and your four-legged friend would love the chance to walk the 2-mile Freedom Trail, visit the Minute Man National Historical Park, or run in one of the off-leash areas of the city's parks. Many restaurants are happy to welcome your pooch. To do in Boston
17. Providence, RI
Providence Rhode Island is a great vacation destination for dog lovers and outdoor enthusiasts. There are several pet-friendly hotels and vacation rentals in the city, and if you like camping, you'll find three campgrounds within a 20-mile radius of the city that allow pets. There are several places you can go hiking with your pet, including Vansquek Park and India Point Park.
Although there are no pet-friendly beaches in Providence, you can visit the Campus Rose Beach in North Kingstown, where trapped dogs are allowed to have some beach fun. Your dog is welcome to join you on Providence Ghost Tours and the Rustic Tri-View Drive-In.

18. Princeton, MA
If you are planning a Cape Cod vacation with your dog, the province is the ideal choice. Princeton has been designated as one of the top five dog-friendly destinations in the United States, where both you and your dog will have a great time just off Cape Cod's off-leash dog-friendly beach.
There is a long list of great activities for you and your pet to enjoy, including views of the natural lighthouse-studded Long Point Trail, whales and seals at Race Point Beach, and plenty of hotels and vacation rentals including over-sand beach driving in Knesset Beach. Your pets are welcome and there is no shortage of places where both of you can grab a meal Welcome drink.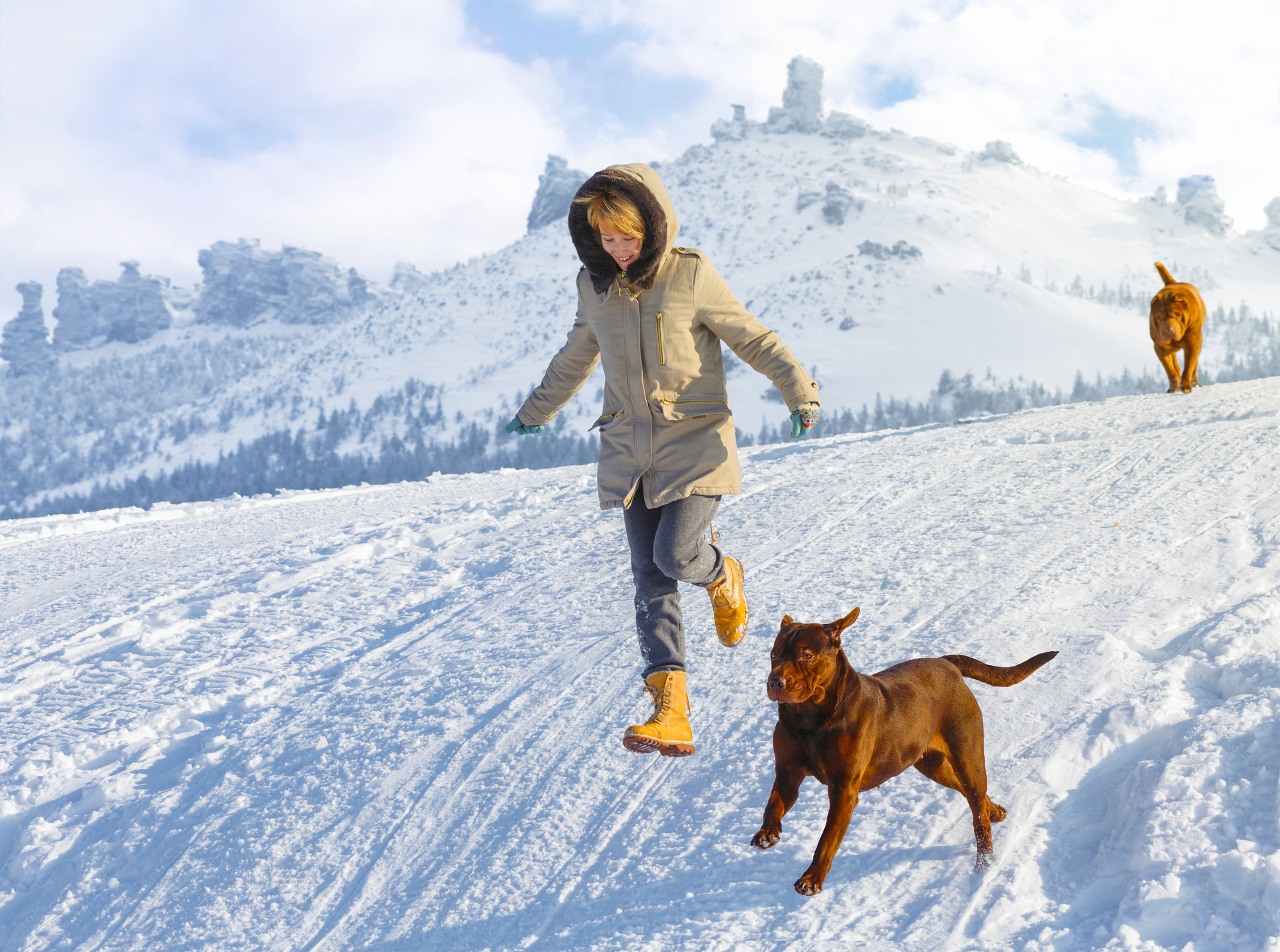 19. Rehoboth Beach, DE
Rehoboth Beach in Delaware welcomes dog owners and their pets, with the huge hotel, inns, vacation rentals, and camping accommodation options
RV Park At Delaware Beach State Park, you can visit the beach any time of the day, with your lashed pets visiting the winter season any time of the day. If you are planning to come to Rehoboth Beach between May and September, you will need to select areas where there is no lifeguard on duty.
There are several pet-friendly restaurants where your dog is welcomed to the outdoor table, including the Big Chill Surf Cantina. You are welcome to watch your dog go to the movies at Surf By Cinema at Rehoboth Beach Bandstand.
20. Sanibel Island, FL
Sunnyvale Island is an ideal vacation destination for dog lovers along the beautiful Gulf of Florida. One of the reasons that Sunnybell Island is such a popular dog destination is that there are no less than three dog-friendly beaches to enjoy with your pet.
Gulfside Beach, Bowman's Beaches, and Causeway Islands all offer leashed pets for walking, running, and swimming, and there are picnic areas, grills, toilets, and hiking trails.
There are many dog-friendly hotels and vacation rentals and at least 14 pet and restaurant restaurants. Welcomes their owners. You and your pet are both J.N. Through it, you can enjoy a natural drive in Ding Darling Wildlife Refuge, located in a large mangrove ecosystem.

21. Savannah, GA
Savannah, Georgia, is a pet-friendly city that understands the need to bring your four-legged baby with you on vacation. The Oliver Bentley or Historic Dog Walk tour is created exclusively for dog lovers and your pet is also welcome (to hang in the course) on Savannah's architectural tours and ghostly Savannah tours.
The GA State Railroad Museum and the Old Savannah Trolley Tours and Plantation Carriage Agency allow your pet to bring you up to 20 pounds of small dogs.
There are two great dog parks where your dog can enjoy off-lease ropes and you can both go on a fare at Skidway Island State Park. Or enjoy the beach at Fort Pulaski National Monument.

22. St. Augustine, FL
When you take your dog to St. Augustine, Florida, you can expect a lot of excited tail-wrestling. All beaches of St. Augustine (except Anastasia State Park) are dog friendly and you are allowed to join your pet for any walk, run, or swim.
There are many pet-friendly accommodation choices, and when it comes to activities you will find St. Augustine a very welcoming city. Your pets are welcome with the popular Tour de Chocolate Tour, the St. Augustine Hist Historic Walking Tour, and a St. Augustine Cinque Cruise. When your best friend needs to let off a bit of steam you can go to the dog parks at Covenant Park and Ron Baker Park. To do in St. Augustine FL
23. Stowe, VT
Vermont is a perennial favorite for nature lovers and outdoor enthusiasts and you will be happy to know that your pet is as welcoming as you are. There are more than 40 pet-friendly accommodations, including a great selection of hotels and lodges as well as secluded cabins and fully equipped vacation rentals.
You and your pet can both enjoy hiking at the charming Nach State Park or explore the Stow Recreation Path and the Moss Glen Falls Trail together. A natural drive up Mount Mansfield Auto Toll Road is another great activity that you can share with your pet, and Fido is also welcome to join you on the tour and taste the Alchemist Brewery.
24. Virginia Beach, VA
Feel free to bring your dog with you on vacation in Virginia Beach, where dogs are truly welcome. Not only do you have 70 choice dog-friendly accommodations, but there are also over 100 restaurants in this city where you and your pets are welcome. Travel essentials, accessories, kit & items on Amazon

Your leashed dog can join you at any time of the day at First Landing State Park, where you can travel as well as a good network of trails – pet-friendly camping is also allowed in this park. When your pooch needs some off-lease time, you can take them to one of the five dog parks – Beverly Farms Park is one of the most popular and complete fence zones and has lots of sheds.

25. Washington, DC
Dog lovers will be happy that this nation's capital is ready to welcome both you and your dog with open arms. A wonderful 192 poses in the city.
There are friendly hotels that cater to all tastes and budgets. Restaurants also come to the party – there are more than 300 City Eaters where your dog can join you. The famous Lincoln Park, the National Mall.

The Smithsonian Institutes and Capitol Building) and the borders of the US National Arboretum. If you want to increase rent, you can head to Rock Creek Park. Once you've overcome the appetite of the two, you can try a local craft beer at Bluejacket (a bowl of water provided for Fido) and enjoy a good dog-free time (free treat buffet) every Monday at the Cantina Marina.
26. Portland, ME
Portland is a great place to visit with your dog. Not only will everyone tolerate their dog in Portland but it is truly welcoming, and as you stroll the picturesque paved roads of the old port, you will find plenty of welcoming water bowls destined for peak visitors. Portland is one of the dog-friendly vacations of your kind on the East Coast.
You can take a natural cruise around the upper offshore coastal islands of the Casco Bay Melboat, which allows the dog to sail at no extra cost. You have a few dog-friendly hotels to choose from, and several Portland restaurants allow your dog to join you at the outdoor table, including the Portland Lobster Company for scrumptious fresh lobster rolls. You and your pet are allowed to enjoy the beach before 9 am or after 5 pm.
27. The Golden Islands, GA
In the Golden Isles of Georgia, you can enjoy a delightful vacation without leaving your dog kennel. Both you and your pet will enjoy unlimited access to the beautiful beach, from Labor Day to Memorial Day in the off-season when you visit, while allowing the dog to run free and frolic in the water. The Golden Islands is one of the dog-friendly vacations of your kind on the East Coast.
In the summer season, dogs are open before 9 a.m. or in the evening. After the tour can visit the beach. At Dog Park in Frederica Park, your pet can socialize and run off-lease. Many hiking trails welcome leopard dogs, and you will also find many restaurants that offer outdoor areas where your dog welcomes you to join. Dog accessories on Amazon

28. Outer Banks, NC
The Outer Banks of North Carolina provide miles and miles of pristine beaches that you can see beside you with a friend around you. The best time to visit the exotic banks with your dog is during the shoulder season (or winter) when beach restrictions are more comfortable and beach days are more comfortable for your dog.
If you look around during the summer, most beaches allow dogs to hang out before 9 am or after 9 pm, so there is still plenty of time for your pet to enjoy the beach.
There are many accommodation options at Outer Banks where your pet will be welcome to join you. Outdoor banks are taxing, and outdoor banks are fishing.
29. Asbury Park, NJ
Asbury Park, New Jersey is a great read choice for dog-loving New Yorkers, where your dog is not only tolerated but is truly welcomed at a few dog-friendly establishments.
You can enjoy an evening drink on the deck at the Wonder Bar during Yappy Hour while your best friend enjoys socializing in the fenced-in area with a pet swimming pool. Asbury Park is one of the dog-friendly vacations of your kind on the East Coast.

Tuesday is the day to go to the European Cafe in Lolla, where you will find the dog a healthy and delicious frosty dog ​​treat. When you relax on the beach and soak up the sun, you can leave Fido at a Pure 'n Pooch pet resort for dog daycare, decoration, and more. There are several places where your dog can enjoy some leisure fun in a safe enclosed environment – try Thompson Park and the Wolf Hill Recreation Center.
29 dog-friendly vacations on the East Coast
Boothbay Harbor, Maine

Martha's Vineyard, Massachusetts

Kiawah Island, South Carolina


Ocean City, Maryland

Portland, ME

Golden Isles, GA

Outer Banks, NC

Asbury Park, NJ

Burlington, VT

Charlottesville, VA

Dewey Beach, DE

Bar Harbor, ME,

Hebron, NH,

Hilton Head Island, SC,

Lake Placid, NY,

Myrtle Beach, SC,

Nantucket, MA,

Block Island, RI,

Pilot Mountain, NC,

Boston, MA,

Providence, RI,

Provincetown, MA,

Rehoboth Beach, DE,

Sunnyvale Island, FL,

Savannah, GA,

St. Augustine, FL,

Stowe, VT,

Virginia Beach, VA,

Washington, DC,
Take away
Dogs can sense the vastness of space around them, and regardless of whether or not they are on a leash, they believe they are free to wander and explore the world. Dogs prefer going outside since it is where they see everything intriguing, especially if they have spent most of their day at home. See what I picked to go in my BoxDog

While keeping a pet outside in moderate weather isn't cruel, dogs are pack animals that thrive with company and proximity to their owners. So it's only logical that they'll be happiest when they're around their loved ones. A dog who is kept completely outside suffers from social isolation and may scream or howl in frustration.
In general, most dogs benefit from anything from 30 minutes to two hours of daily exercise. Try to walk for at least 30 minutes every day; depending on your dog's breed, age, and health, you can lengthen your walks or increase the intensity of physical exercise.
Then gradually extend the time to visit any of the dog-friendly vacations on the East Coast. Make it a point to go outdoors and connect with him frequently when he is making positive choices, so he doesn't learn that digging or barking will get you to appear.
Water must always be available to your dog. Water dishes that are light and easily knocked over or bumped into should be left in the house. Make sure your dog has some shade. The sun's rays might be too much for your dog. Keep in mind that both the pavement and the sand are quite hot.
Other Recommended Reading
29 Dog Friendly Vacations Near You On the East Coast