(Last Updated On: May 11, 2022)
Finding love may seem like a daunting task, but even if you aim even after 70 years old in this age of socialization and digitalization, it's possible. In this post, we have tried to introduce you to some simple options for finding love after 70 singles, including online and offline.
It's never too late to fall wildly (or softly, or even sacredly) in love, whether you're 35 or 75. Just ask actress Ellen Burstyn and a slew of other women who have found themselves in the middle of a passionate relationship when they least anticipated it.
We become more self-reliant, self-assured, and self-loving as we grow older, and we are less likely to require the stability and validation of a partnership in our life. We want our relationships to be more than just companionship; we want them to be fulfilling and meaningful.
Relax and look for friendship based on common beliefs and interests. Women with a good sense of humor are preferred by older men. Use it if you have one.
Finding love after 70
There is hope whether you've had unsuccessful marriages or relationships, or if you're a mature dater who is tired of dating. If you just take the time to work on yourself, you have a decent chance of finding real love later in life. At any age, personal self-development is a gratifying process.
A 2015 research published in the Archives of Sexual Behavior indicated that 33% of sexually active males and 36% of sexually active women in their 70s had sex at least twice a month. In their eighties, 19 percent of sexually active males and 32% of sexually active women had sex at least twice a month.
Stop thinking and get back to the action of finding love after 70! Here are some useful tips:

1. Online Dating Website
Online mode is the best mode these days as the era of digitization for finding love after 70. These websites provide you with a platform to meet many people of similar interests and choose the one that suits your lifestyle.
Because the pool of people is so huge, even for dating and finding love after 70, it increases your chances of finding someone you admire and fall in love with. Websites are user-friendly and easy to manage and offer lots of other benefits/features to help you find your Soulmate for the last half of your life!
2. Forum Chat
There are many common online chat rooms and forums where people of similar interests can meet and interact. These forums are made up of people through social media channels and are open to anyone to join.
They have social gatherings and gatherings so you can develop bonds and look for your partner. Chat forums may not be the best place to find love for over 70 numbers. But by chatting and interacting with members locally or globally, you will easily find a birth unit in your age range.
3. Dating Apps
If you are single and over 70০, you may feel that you are technically challenged but this is nothing but a myth! Dating apps are the easiest in this world these days! Apps just let everything happen at your fingertips and allow you to connect with people around the clock.
There are many features that add to these dating applications live chatting and interaction rooms as well as valuable dating tips from various blogs. Dating Apps Are Your Best Friend Like They Are With You More Than Anyone Else!
This is the digital age, and dating is no different. Websites or apps dating for your phone or tablet give you a platform to meet people you are interested in and with whom you find yourself compatible.
The pool of potential partners is huge so an online dating website or dating app can be the best place to find someone new and interesting that you might not otherwise meet.
Remember, confidence is sexy at any age for finding love even after 70! When you find love after 70, you will not be able to give back the sand of time, but you can feel vitality, ask interesting and compelling questions and make eye contact.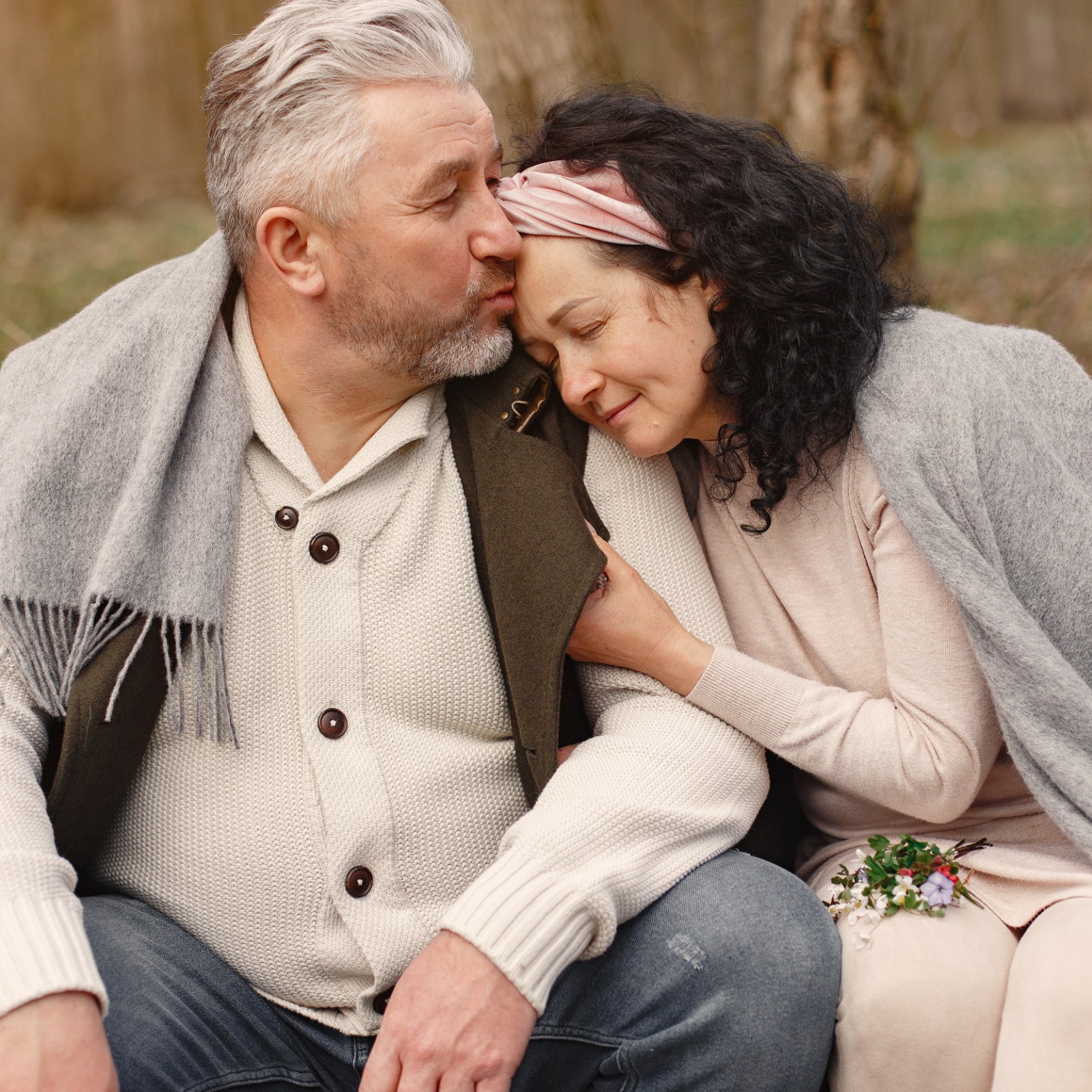 4. Social groups
These groups are usually closed and restricted to people of a specific region, city, or religion. If someone you know or friends are part of, you can become a member of this group.
Companies like Meetup.com provide you with a platform to participate in sessions and share your interests; many groups are specifically for older singles, those over the age of 50, even over 60, and over 70 range to find people of similar interest in these places. Getting available is amazing but the choice is again limited.
5. Go cultural
If you like to travel and explore, this is the best dating guideline for finding love after 70. Look for special events organized by plus০ people and attract crowds. Be part of that event! It's like hitting two birds with one shot! You can attend the event and who knows who is sitting next to you!
Online dating websites and applications provide you with more choice than any other source and thus are trending nowadays.
Gone are the days when websites and applications were deemed to lack security for personal information, with platforms nowadays much more secure and user-friendly. So if you find love in the 70s, don't hesitate, to dive into the dating world and free yourself from the episode of loneliness.
6. Visit Community Centers
Community centers provide users with fun outings and other activities that allow seniors to get together, have some fun and celebrate life for finding love after 70. Community centers are a great place for meeting new units with similar interests. The great part is that if you both attend the same community center, they will be nearby.
7. Local Activities and Stores
Neighborhood libraries, grocery stores, and other places are great places to meet new friends and potential partners.
Even better, if you match up with the better half of you in any one of these, imagine the stories you'll have!
Pay attention to your wardrobe while you are out. If you are an unmarried man whose wife goes shopping and loves your clothes, you should learn everything so that you are not naked or spotted or tainted.
8. Elderly Living Communities
Many people find love and happiness in living in retirement homes or senior living communities. Getting closer to people and sharing your life and food together helps contribute to the intimate community that can help you find love in impossible places.
Show other seniors that you are happy and have a passion for life. It does not matter if you have diabetes, are in an oxygen tank, or are completely free from disease and AIDS. If you are happy with your life and are encouraged to live it, you will express the passion for your life that people would like to share.
9. Use Dating Services
For those who are not comfortable online, there are matchmakers, dating coaches, and dating services that can help. The only disadvantage of this option is the cost: the average starting price for most matchmaking services is $ 2.500.
When using dating services, go out of your comfort zone! You should start a conversation with him or ask him out on a date. Make a plan that takes you where you've never been, somewhere you've always wanted to go, or somewhere new and interesting.
10. Do not overshare
Don't over-share your health problems, especially on the first few dates. You don't want your date just because you are looking for a caregiver. You want a partner!
11. Don't introduce family yet
Don't introduce a new partner to your family right now. You may be a bit impatient to find love after After০, but wait until it gets serious and you know it is the "one".
12. Don't rush toward any physical relationships
You may have less time than someone younger, but that doesn't mean you have to hurry up on anything you can regret. Slow and easy is the best way to go about it, now you don't have a crowd.
13. Don't talk about the former
Of course, the issue will occasionally come up as needed, but don't dwell on it or go into details about how your ex was a horrible person.
Your new date will think you are a complainant. At the other end of the spectrum, no matter how wonderful your ex-spouse is, your new date may seem like he or she won't be able to compete.
Senior relationship facts
1. Lucky 7
Over half of singles over 50 are unhappy with their sexual life. In fact, 69 percent of singles would want to go on 2-4 dates each month, with 50+ singles preferring to have sex seven times per month.
2. Maintaining an open mind
When it comes to dating and relationships, 45 percent of individuals aged 50 and over say they're open to a "friends with benefits" arrangement, while 27% say they're open to a one-night encounter. They're also willing to date many persons at once (20%) and form threesomes (16 percent ).
3. Nature's naughty
21 percent of singles aged 50 and older had visited someone's home to "watch a movie" and ended up having sex. Furthermore, 23% of individuals aged 50 and up have cheated on someone, and 17% have ghosted others. Nearly a third (32%) of singles aged 50 and up had dated many partners at the same time.
4. Please, sext
Nearly 20% of singles aged 50 and more have taken a naked photo of themselves, but even more unexpected is that 66% of those singles have shared the photographs, with males sharing the photos more than women (70 percent vs. 62 percent ).
5. Looking for love
50+ singles are optimistic! Nearly a third of singles over 50 (72 percent) believe they're open to finding love in the future.
6. Men are optimistic
Men are more optimistic than women about finding love (76 percent vs. 69 percent)! They also seek romantic companionship in greater numbers than women over 50. (19 percent vs. 12 percent ).
More than a third (38%) of people are worried about their first kiss or expression of love on a date.
A quarter of singles (25%) say they aren't dating because they don't believe there is someone out there for them, while 22 percent are unsure where to start.
7. On "cougar," be quiet
67 percent of unmarried women aged 50 and up believe that the term "cougar" does not flatter them.
8. Top partner characteristics
Health (31 percent), income (30 percent), and attitude toward life are the top three traits that are more significant in a relationship for 50+ singles now than when they were in their 20s (29 percent ).
9. No suggestions are accepted
81 percent of singles in their fifties and sixties do not seek dating advice from others.
10. Have everything in order
Nearly a third of 50+ singles believe their finances (34%) and career (27%) are substantially better today than when they were in their twenties.
11. Life's perspective
When compared to their 20s, 25% of individuals aged 50 and over believe they have a significantly better view on life now. They are also more self-assured now (63 percent ).
12. Keep your eyes on the prize
Over half of singles aged 50 and over say they know exactly what they want in a relationship (55 percent) and what they don't want when it comes to dating (73 percent ).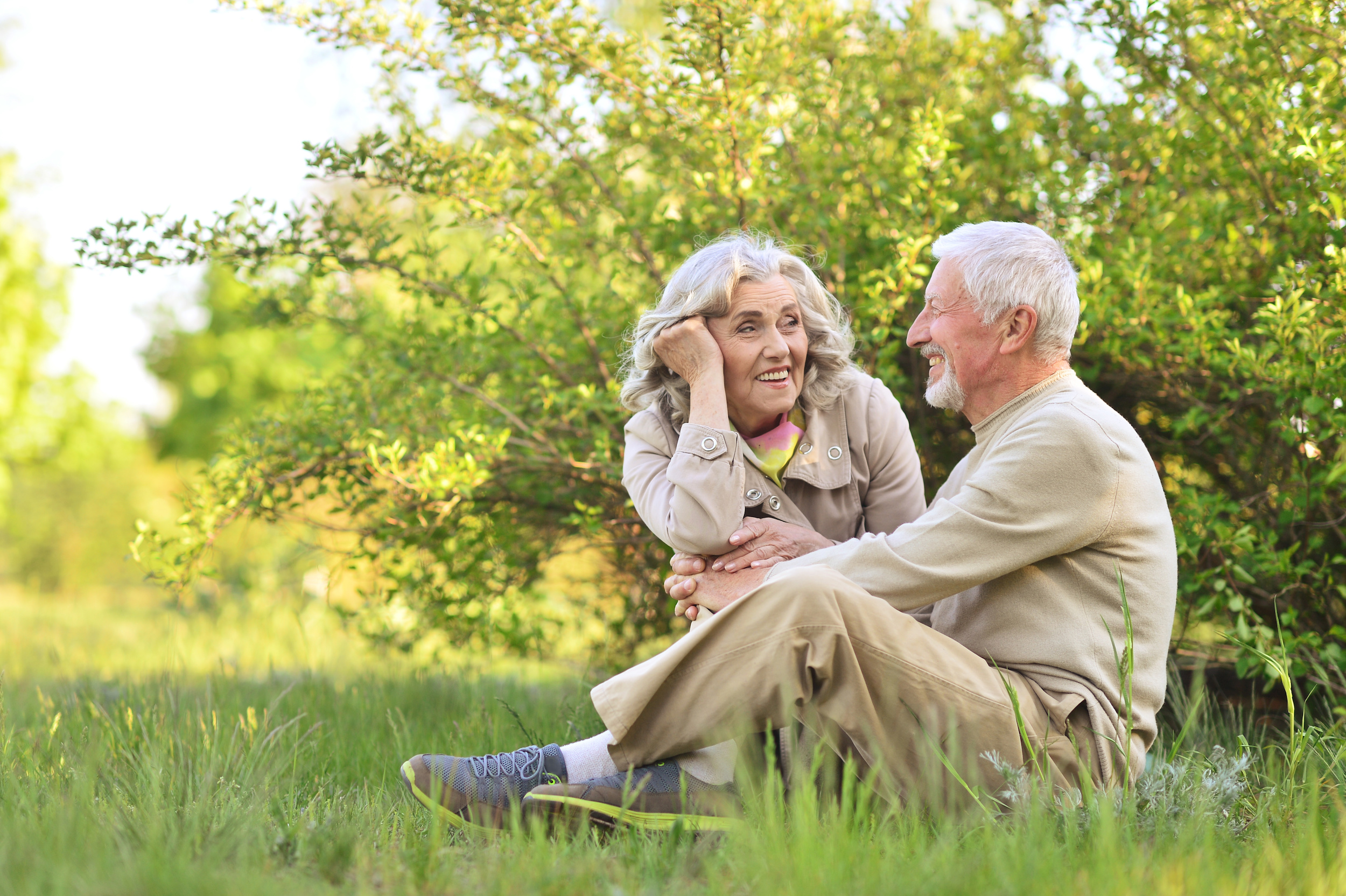 13. Now I'm a better dater
65 percent of 50+ singles say they have a deeper appreciation for relationships now, are better partners now (61 percent), are pickier about who they want to date now (63 percent), say it's easier to figure out if the person is right for them sooner (57 percent), and say they're better at sex now than they were in their 20s (31 percent ).
14. Wedding chimes
Nearly 40% of singles aged 50 and over say that they still wish to marry!
15. Deal breakers in dating
While love and marriage are on their minds, this group does have deal-breakers.
Someone who smokes (70 percent), is not financially secure (63 percent), and is gloomy are the top three dating deal breakers for 50+ singles (58 percent ). Only 6% consider someone who has never been married to be a deal-breaker.
16. Drought dating
Singles over 50 are yearning for love, yet almost half haven't been on a date in over 5 years (46%) and more than half say their last relationship was more than 5 years ago (56 percent ).
17. Problems with dating
Finding someone to date (61 percent), asking someone out on a date (38 percent), and getting to know someone before asking them out on a date are the top three most challenging parts of dating after 50, according to 50+ singles (33 percent ).
18. Forget about regrets.
One-quarter of persons over 50 claims they have no dating regrets (25%) and 44 percent say they have no sexual regrets.
Take away
Dating as an older adult can seem daunting, especially when you are over 70০ Inter Interpersonal relationships between people are important and important throughout our lives. It is truly important to have a partner for our health, happiness, and well-being in our later years, but finding the right partner can be tough.
Love as a senior is not the same as it was for a young adult or even a middle-aged person. Instead, it is important to know how and where to find potential spouses who want the same kind of closeness and relationship as you.
Canada's seniors are a rapidly growing segment of the population and are living longer and healthier lives than ever before. As of 2014, more than 6 million Canadians were 65 or older. This is about 15.6 percent of the population.
When trying to find love after 70০, you should do some new things and not just meet new people or just start a relationship. Keep reading to know what to do and what to avoid when you will be finding love after 70.
Other Recommended Reading
31 Optimistic Tips and Facts for Finding Love Even After 70