(Last Updated On: July 28, 2023)
How can I make myself feel happy? In the symphony of existence, happiness emerges as a precious gift bestowed upon us by life—an extraordinary treasure to be cherished and defended with unwavering resolve. Nurturing this blissful state enables us to perceive life's splendors, even amid the most formidable challenges that confront us. Today, I shall proffer my perspective on the pursuit of happiness, delving into the question, "How can I make myself feel happy?"
Life's Journey: A Kaleidoscope of Emotions
Life's journey unfurls a tapestry of emotions—joy, sorrow, disappointment, and a myriad of other sentiments interwoven into the fabric of existence. Each experience holds the potential to illuminate the path to happiness, should we embark on the quest with intention. Faced with trials, the beacon of joy shall guide us, for sadness yields no solutions. James Oppenheim eloquently captured this truth, writing, "The foolish man seeks happiness in the distance. The wise grows it under his feet." Herein lies the solution to our quest for happiness.
Indeed, it comes as no surprise that the key to unlocking happiness revolves around discovering its wellspring within ourselves rather than seeking it from external sources.
Pivotal domains that directly impact our well-being
Like a fleeting butterfly that dances just beyond our grasp, happiness eludes us, teasing us with its ethereal presence. This age-old truth finds its roots in the words attributed to the esteemed Henry David Thoreau.
Yet, a burgeoning number of psychologists now proffer a divergent perspective—that we possess the capacity to ensnare the elusive butterfly of happiness and cradle it upon our shoulders. This metaphorical assertion posits that by exploring the intricate workings of our minds, we unlock the potential to manifest our desires. David T. Lykken, author of "Happiness: Its Nature and Nurture," posits that our genes wield substantial influence over our happiness, as we all harbor an inherent 'happiness set point' with only slight fluctuations.
However, mounting research now reveals that happiness can be actively pursued; indeed, the key to its revelation lies in knowing where to seek it. A prominent University of Texas professor, well-versed in happiness research, has identified five pivotal domains that directly impact our well-being—precious realms firmly within our control.
1. Resisting the Chase: Obsessing over happiness proves counterproductive; instead, the secret lies in bolstering our propensity to find happiness in any situation without sacrificing other aspects of life. Recognizing the elements that bring us joy and deftly balancing priorities unlocks the path to fulfillment.
2. Embracing Responsibility: Empowering ourselves to govern our emotions and thoughts dispels the notion of attributing unhappy outcomes to external forces, liberating us from the clutches of unhappiness.
3. Shunning Comparisons: Engaging in the fruitless game of comparison—measuring ourselves against colleagues, friends, and relatives—ensnares us in perpetual pursuit. Liberating ourselves from such comparisons kindles a profound sense of contentment.
4. Flowing with the Moment: Aspirations and objectives are ever-evolving, and relentless pursuit may perpetually elude happiness. Embracing the present moment illuminates the abundant happiness that resides therein.
5. Placing Trust in Others: In the realm of happiness, perception plays a pivotal role—trusting others engenders profound contentment. Conversely, pervasive distrust fosters perpetual irritation, stifling joy. Even a modicum of faith in strangers marks the tenor of a happy mind.
Factors contributing to happiness
Psychologists who have observed contented individuals across diverse communities worldwide offer profound insights into the factors contributing to their happiness:
The Power of Choice: Deliberately adopting attitudes and behaviors that evoke happiness proves a momentous decision.
Nurturing Gratitude: The embrace of thankfulness and gratitude expels despair and bitterness from our lives.
The Grace of Forgiveness: Letting go of grievances and grudges fosters mental and physical well-being, diminishing the effects of resentment.
Countering Negativity: Recognizing and dispelling negative emotions and thoughts heralds serenity and banishes anxiety.
The Futility of Materialism: Despite pursuing our ambitions and amassing wealth, true happiness evades us, for money cannot orchestrate lasting contentment.
With fervent hearts, we venture forth, aspiring to seize the elusive butterfly of happiness and witness its resplendent transformation into a cherished constant in our lives.
How can I make myself feel happy?
While you make your happiness depend on another person, you're very more likely to get dissatisfied so much. Likewise, if you connect your happiness to material issues, you'll by no means discover happiness till you get that exact materials factor you search for.
Listed here are 11 issues to answer how can I make myself feel happy?
1. Do Not Examine Yourself to Others
This can be a very very important tip on how you can make yourself joyful. Most individuals make the error of evaluating the place they're at a selected time with their faculty mates. And after they see them stay what they understand as a greater life than them, they start to hate themselves for that single motive.
It's critical for folks to at all times keep in mind that each particular person runs a special race, and one particular person's life shouldn't be used as a yardstick to gauge your progress in life. Social Media, by itself, has elevated the stress folks really feel after they see their mates posting their success.  You need to study to search for happiness within the little issues life has provided you, yourself, and your loved ones, and plenty of different easy issues.
2. Take Out Time to Have Fun
In an ever-busy world, it is rather attainable to overlook enjoyment and simply be all about work. No matter how a lot you earn out of your work or how a lot you take pleasure in your job, the human mind is programmed to get weary when the identical exercise is carried out day after day without taking time to wind off and breathe.
Having enjoyment from time to time may be very helpful because it offers the mind the much-needed relaxation it deserves after some time of working, and it additionally improves your temper and makes you happier. So, take time away from work and go for holidays, the seaside, or every other place of curiosity that may maintain your thoughts away from work in the meanwhile.
3. Keep away from Folks Who Make You Really feel Unhealthy About Yourself
In life, sure folks wish to make you're feeling dangerous about yourself every single time. Generally, these are folks we maintain in excessive regard and have numerous respect for. They are often members of the family, companions, associates, colleagues in the office, and so forth. These folks see no good in folks and are poisonous to folks around them.
Such folks will solely make you sad every time you may have shut contact with them. Due to this fact, you will need to avoid them if you wish to be joyful. If an individual doesn't make you cheerful, then it would do you numerous good when you avoid them and discover extra optimistic folks.
4. All the time Have Three Square Meals Every day
Some folks get so occupied with their work that they overlook eating generally, thereby making them skip a meal or, within the worst-case situation, two meals. This can be a behavior a lot of persons are responsible for at this time. This can be a very unloving behavior to do to yourself.
Don't ever be so busy that you just won't have time to eat. Nevertheless, the potential of really being so busy can't be ignored, however, a meal shouldn't be skipped even when you find yourself consuming one thing very gently. It's higher than nothing. While you cease skipping meals, you can be shocked to see the impact that may have on your general temper. That stated it's important to eat each meal as it's important in figuring out how you can be joyful at all times.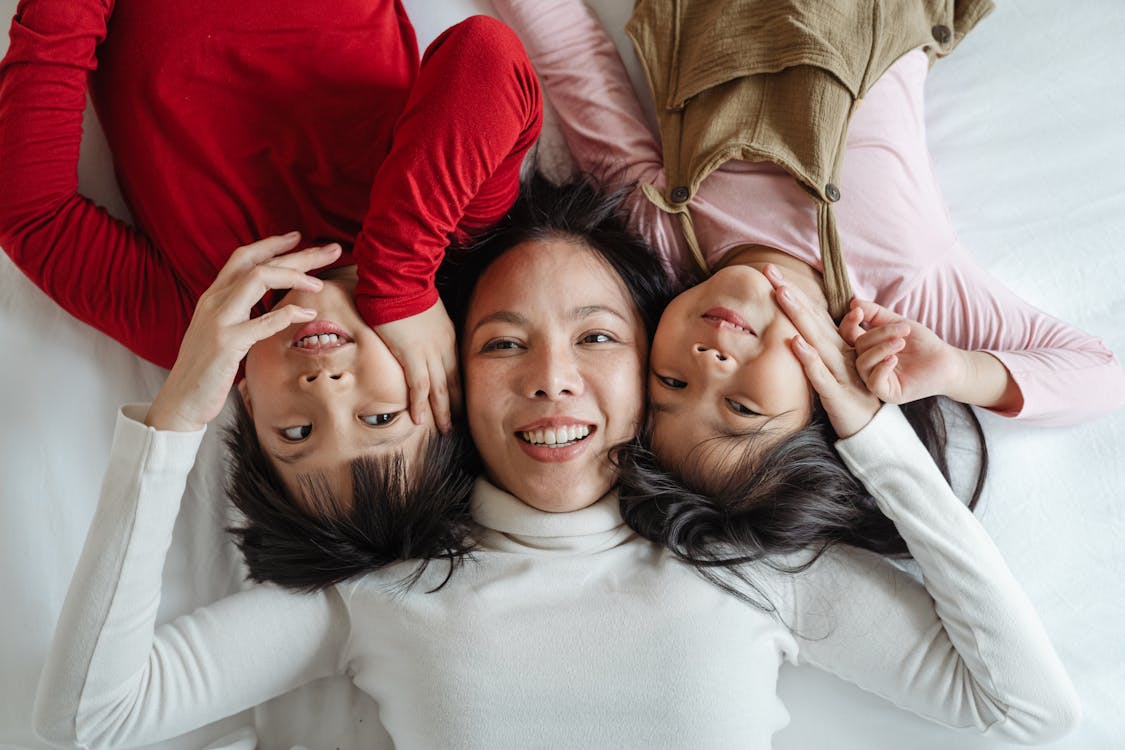 4. Spend money and time on Yourself
That is one essential part of how you can make yourself joyful that lots of people skip. Some folks don't consider that there's a must spoil themselves generally.  They might as an alternative get one of the best stuff for their companions, members of the family, and even associates, however, in terms of spending on themselves, it turns into a really troublesome factor to do.
They might purchase the most cost-effective garments, footwear, and equipment for themselves despite the fact that they might as an alternative need a way more costly one. For those who can afford one of the best clothes, then purchase them for yourself and make yourself joyful.
You need to make it part of you to at all times put yourself first. Attempt to spend cash to get what you need whatever the worth at this time and see how joyful it makes you're feeling.
6. Make the Locations You Spend Most of Your Time in as Snug as Attainable
As a human being, the place you spend most of your time needs to be made to be very neat and furnished to your style. This will likely sound pointless, however, research has proven that you just sleep higher in a chic, stunning room, and comfy mattress than you'll in an untidy room. Likewise, folks are usually extra productive working in an orderly and neat workplace.
Except for these advantages, being in a spot that's as snug as you need it to offer you happiness that may have an effect on your complete health. So, purchase that snug mattress that has been in your thoughts or that furnishings or equipment you may have at all times needed to purchase if wish to be joyful day by day.
7. All the time Forgive Yourself
Some folks beat themselves up for this lengthy after they make a mistake or do one thing fallacious to find the answer on how can I make themselves feel happy. Find ways to forgive and forget to lead a tension-free, relaxed life. While you beat yourself up for too long for a mistake, you start to hate yourself for the error you made, and you'll by no means make yourself joyful if you hate yourself.
The correct factor to do if you make a mistake is to take a seat down and have an entire evaluation of the entire difficulty. In case you are fallacious, admit your fault, and ask yourself questions like, "How can I be higher subsequent time?" Then, forgive yourself with a promise that when confronted with the same state of affairs, you'll make the best alternative. Know how to forgive yourself. That is necessary to know if you've decided to know how you can make yourself joyful.
8. Serving People Who Are in Want
Serving people who find themselves in dire want additionally has a method of constructing you cheerful. It's important to indicate love and care to the susceptible members of society. This act of kindness has a method of constructing you feeling fulfilled and happier after doing them.
Take a portion of your wage and provides it to the homeless, the sick, and different individuals who need assistance around you, and watch how the enjoyment you prompted them by means of your gesture finds a method of coming again to you. You will find many interesting magnetic ways to make others happy.

9. Prioritize Your Health
The quite a few advantages of maintaining a healthy diet by consuming much less sugar and junk, consuming extra greens, exercising often, and taking dietary supplements can't be overemphasized. Other than making you wholesome, they make you look higher, and searching higher interprets you loving yourself more.
Engaging in sustaining general well-being is a type of self-love that's going to profit you each bodily and mentally. Nevertheless, if you slip up, you shouldn't go onerous on yourself. An excellent variety of people get very indignant at themselves after they eat what they don't seem to be imagined to eat or drink what they don't seem to be imagined.
It's okay to have that much less wholesome meals your physique craves so long as you don't make it a behavior to find the answer on how can I make myself feel happy.

10. Solely Say Good Things to Yourself
Have you learned that little voice in your head you may have conversations with? You manage it despite the fact that it appears like a special entity generally. You're joyful when folks say good issues, and it's the same if you say good issues to yourself.
For those who inform yourself that you're depressed, your mind will consider that and that may make you unhappy. In distinction, if you say good issues to yourself, your thoughts read that as praise, and that may increase your temper and make you cheerful. So, to make yourself joyful, it is rather necessary to at all times say good issues to yourself even if you do one thing foolishly.
11. Perceive That Life Is a Course of
People generally put numerous stress on themselves by setting their targets alongside a sure age. You hear folks say issues like, "I need to be income six figures at the age of 27," or "I need to be married at 25" and comparable issues. If these items fail, they start to hate themselves or really feel ashamed of themselves.
This sense is among the vital causes of despair. Folks get depressed as a result of they're unable to attain unrealistic targets. It's important to simply accept the way in which you're at each level and maintain working in the direction of your targets. No time is simply too late to attain something you wish to make yourself joyful.
Take away

Studying a brand new factor is only a tiny part of the work. Making use of what has been discovered is the place the true problem lies, and that's the place lots of people falter. Happiness is one thing each human shouldn't be disadvantaged of. A life without happiness is a troublesome one to stay.
These eleven ideas have proven a few practices that may be utilized to your on a regular basis life to make yourself joyful and assist maintain a smile on your face even when there's nothing a lot to smile about.
I hope this article on how can I make myself feel happy was worth reading.
Other Recommended Reading
11 Tips How Can I Make Myself Feel Happy Everyday