(Last Updated On: June 20, 2022)
How to brand your eCommerce store? E-commerce isn't simply about sales, contrary to popular belief. It's all about presenting your brand on the web. Branding is responsible for everything we know and love about the items we use. It is the relationship between businesses and their customers. Every startup, small business, partnership, and the corporation has to have a strong brand.
Beyond price and quality, brand loyalty is the most important factor in a customer's decision to buy, according to the 2019 Salmat Marketing Report, which compared the behaviors and attitudes of Australian marketers and customers.
How to brand your eCommerce store
Here are nine reasons how to brand your eCommerce store.

1. Protection
Branding shields you from rivals that are vying for your business. They'll have no trouble cloning what made you famous and claiming it for themselves if you don't have it.
They may sell the same or comparable things as you, but they will not be able to take away your sense of style and individuality. Customers will recognize you by your brand.
The significance of corporate branding cannot be emphasized. Branding is the blueprint for your business and how people view you. May your brand be associated with joy, comfort, loyalty, and long-lasting impressions.
2. Increased sales
Effective branding will help your company generate more sales and money. Based on how branded marketing tactics are established and disseminated to your clients, your company will generate money. If done well, branded marketing will be seen as a significant corporate asset.
3. Clear message
Your branding initiatives should deliberately and artistically integrate your name, logo, web presence, product/service, and mass appeal.
As a consequence, your marketing will be constant, and the content will be consistent across all media, ensuring that your message gets heard. Customers, potential partners, and rivals will receive a consistent and unambiguous message as a result of this.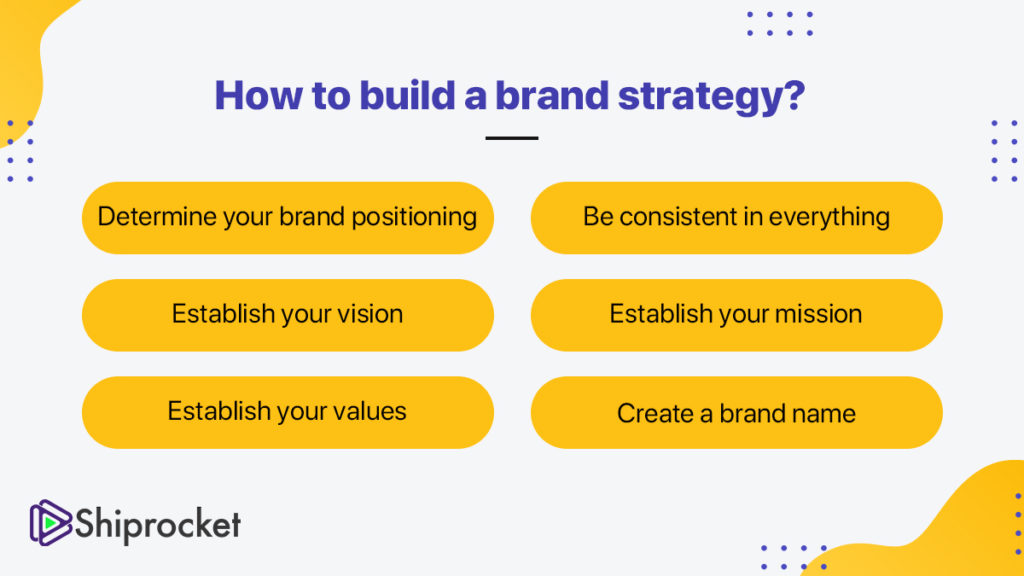 4. Preference
Customers fall in love with amazing things, but they fall in love with great companies even more. Customers will struggle to support you if your product/service is not represented by a strong, relevant brand.
Customers will never forget the link that brands make with them, which is packed with wonderful memories and good experiences. That relationship cannot be planned; it simply occurs.
5. Asset in the Business
Your brand is a valuable asset, and the image you provide to your clients is an important component of your business. There's a lot riding on this; money, creativity, and time are all on the line. Between revenue/sales and debt/liquidation, branding will make a major impact.
6. Trust
Customers will grow to trust your items and e-commerce actions as they get more familiar with your well-executed brand. You must provide your consumers a cause to utilize your products in order to earn their confidence.
Your e-commerce site must provide excellent customer service, as well as pleasant online communication through social media, to keep customers coming back for more.
7. Reach
Branding can reach a large number of individuals through a variety of channels. It reaches individuals in a variety of ways, including offline, online, on mobile, and in specialized markets. It includes all of the items and services you presently offer as well as those you want to market in the future.
8. Delivery
Branding is a promise to your clients, a declaration that your e-commerce firm will follow through on its promises. Everything your company stands for should be carried out throughout the board.
Otherwise, your company will become disjointed, and your consumers will become confused and distant. Don't declare it in your brand if you're going to make promises you can't keep.
9. Loyalty
A robust, loyal consumer base will be attracted to a well-executed brand. For months and years to come, they will continue to support you and your business. One devoted consumer who genuinely enjoys your stuff will spread the word about your product and e-commerce firm, bringing in more customers.
Final thought
Branding is a fantastic way for your company to communicate who you are and what you stand for to your consumers. It's a great opportunity, to be honest, and transparent about what your company stands for. I hope this article on how to brand your eCommerce store would be very helpful for ignite your thought.

More Interesting Articles
9 Tips On How to Brand Your eCommerce Store