(Last Updated On: April 12, 2022)
Madagascar is a one-of-a-kind destination. It is the world's fourth-biggest island. Ninety percent of the flora discovered there aren't seen anyplace else on the planet. The island is home to a fourth of the world's primate species, including more than 100 different lemur species. Travelers flock to Madagascar to see its wonderful wildlife and stunning landscapes and national park. 
Some of the best places in Madagascar to experience these attractions are in its many national parks. Madagascar National Parks vary widely in size and location, and it is difficult to choose which one suits you. Of course, all parks have something special to offer but there are some that you should not miss while traveling through the countries of Damascus.
Madagascar National Park has a great role in the entire ecosystem, alongside the national economy and international tourism. We carefully evaluated the various parks and rounded up the five best national parks that provide the most comprehensive overview, as well as the absolute must-see of the country. Supporting national parks also plays an important role in conserving the island's native flora and fauna.
Madagascar currently has 52,000 square kilometers of protected land and water, exceeding its initial goal. The majority of the island's diverse woods will be preserved. Because proper management of protected areas is critical, the World Wild Life Fund for nature assisted in the mobilization of US$33 million in a conservation fund to provide continuous revenue.
Only 3.2 percent of this island paradise was protected as recently as 2003. Logging was taking place in rich regions of the old forest. Poachers posed a threat to rare species.
How many National Parks are there in Madagascar?
Madagascar National Parks (MNP; parcs-madagascar.com) manages more than forty national parks and reserves on behalf of the Ministry of Water and Forests. There are nineteen primary national parks, as well as six integral nature reserves, two marine reserves, and twenty-one special reserves, some of which are hardly more than a name on a map.
Despite the limited resources available to protect all of these locations, MNP performs an outstanding job overall and even manages to provide tourist amenities in certain regions. Private and communal reserves and sanctuaries, such as Anja, Kirindy, Berenty, and Saint Luce, are also available. Here is a list of the major National parks:
1. Mantadia National Park
Andasibe and Mantadia National Parks (easily known as the Andasib Mantadia National Park) are Madagascar's most popular archives. Wonderful and local guides of two regions of damp montane forest, lemurs, birds, reptiles, and endless varieties, with extraordinary knowledge, make a worthwhile spend here.
The teddy-bear-like indri is the biggest of all lemur species, and Analamazaotra (also known as Andasibe and formerly as Périnet) is Madagascar's most visited park. Their deafening wailing call will haunt you for the rest of your life.
Andasibe-Mantadia National Park is a 155-square-kilometer protected area in the Alaotra-Mangoro Region of eastern Madagascar, located about 150 kilometers east of Antananarivo. It is primarily made up of primary growth forest.
Andasibe Mantadia National Park is a nature lover's dream, with a diverse and amazing fauna and flora. This Protected Area, located in the Rural Commune of Andasibe, is the most visited in Madagascar due to its proximity to the capital: 135 kilometers and around 3 hours of driving.
2. Andasibe National Park
The sprawling forest of the Andasibe National Park allows stunning photography The Andasibe National Park is the largest lemur species, protecting the senses.
For bird-watchers, this is a good place to visit, with specials including Velvet Acidity, Blue Kia, and Nuthatch Breaks. Mantadia National Park makes for a bit of an exclusive trip, especially since the park's trails are extremely steep and just for adventurers!
The variation in height is higher than that of the Undesib and hence the number of animals of different species is also higher. The two types of lemurs are golden-colored diademeda sifka and an indress that is darker than Sister Park.
The park also offers a waterfall and a refreshing swim in the water beneath a lake waterfall, an experience that is an exciting and unforgettable way to cool in the hot sun. Madagascar National Park has a great role in the entire ecosystem, alongside the national economy and international tourism.

3. Tsingy de bemaraha National Park

Located within km০ km from the west coast of Madagascar, the spectacular limestone forests of Cinci de Burmara are combined with many tall peaks, such as the skyscrapers. Within these rigid vertical habitats provided by these stones raised higher, different flora and fauna live on different levels.
The driest and most empty horns are the perfect environment where sweet, drought-tolerant Pachypodium plants and delicious flora. Here the Strepsirhina Primates, such as the ghostly Deacon, use the stone passages in the Sifka thin forest. Protected by the colorless heat of the sun, the dark lizards collect rainwater and nutrient-rich soil that harbor the life of some of the islands' lively insects, such as the well-known accounting cockroach.
The Tsingy de Bemaraha Integral Nature Reserve is located in the Antsalova District of Madagascar, in the central west area. It is located between 44°34′ and 44°57′ east longitude and 18°12′ to 19°09′ south latitude in the Melaky area of Mahajanga's autonomous province.
Because of the unique geomorphology of the Tsingy de Bemaraha World Heritage Site, which includes both the National Park and the neighboring Strict Nature Reserve, the Site is home to an unusually large number of endemic plants and animal species that can only be found in very limited niches within the landscape.
Chartering an aircraft and flying there is the simplest (and most expensive) option. Follow the RN8 from Morondava to Belo-sur-Tsiribihina if you're traveling by automobile. From there, travel north to Bekopaka hamlet and the park entrance. Driving there will take you at least a full day.
Tasinigai Spectacular limestone horns. Although the species diversity is not as high as in the humid eastern forests, the endemism of Tasing is high. The Dingsing de Bamarah Reserve is an important habitat for 131 of the 186 residential land bird species listed for Madagascar. The Sinsi in Burmarah also serves as a water reservoir, along with two main rivers that flow through the reserve.
This widespread mass has finally reached the edge of the Bemaraha Mountains to the east, some 400 meters above 1.500 km suggesting a breathtaking view of the Manambolo Valley.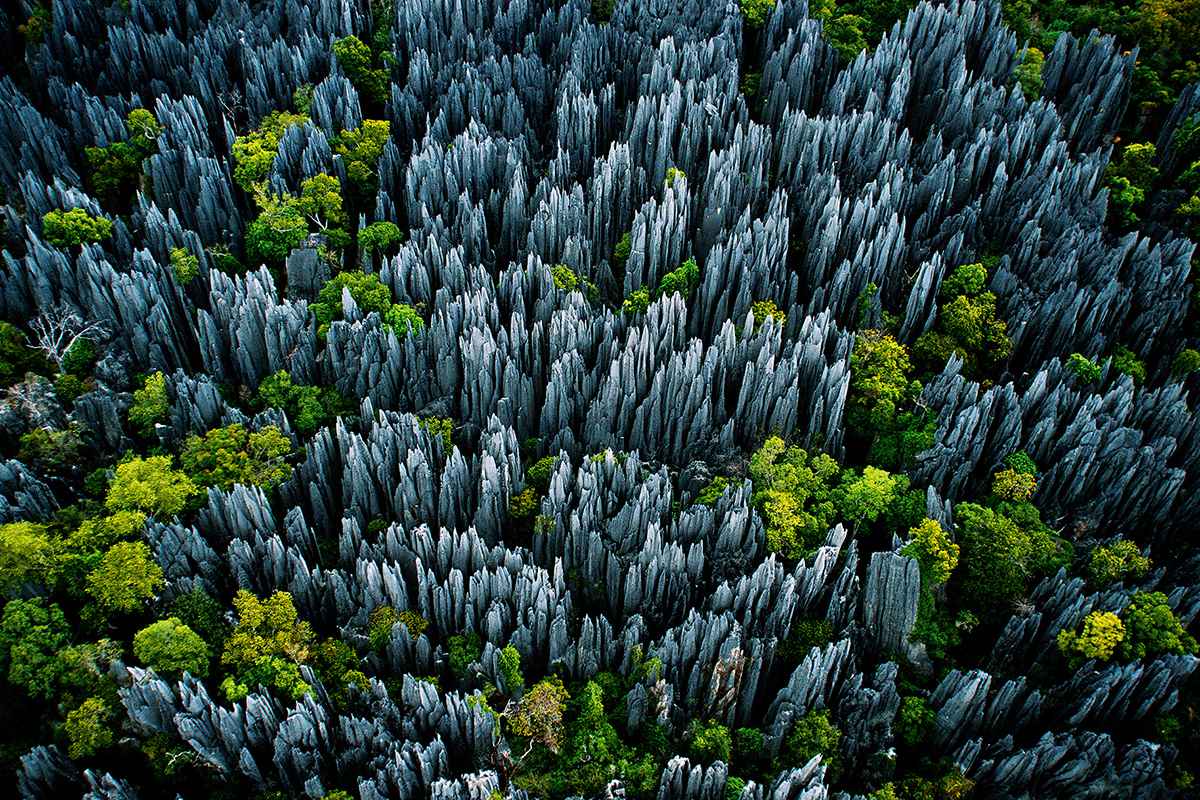 4. Amber Mountain Reserve
Amber Mountain Reserve in northwestern Madagascar is a nature lover's dream come true with breathtaking waterfalls, volcanic waterfalls, and wild orchids in an emerald green forest. The altitude and micro-climate temperatures are about 10 degrees lower than other parts of the island, providing cool refreshing air, which is a welcome respite from the warm coast a few kilometers away.
Named for the tree-cut resin, Madagascar's first and oldest garden has greatly benefited from its long-term protection and is a rare animal and plant paradise. It is one of Madagascar's most diverse biodiversity rainforests, with new species being discovered each year.
The local community was invited from the beginning to participate in planning and management, with the park being built as one of the most successful environments in the country, covering 18,200 hectares of land, with extensive maintenance and clear signposted roads.
The park has three famous waterfalls. The Sacred Falls where locals enter their spiritual offerings is easy to access, with plenty of sidewalks available, and a leisurely walk with lemurs and orchids.
The waterfall is part of a beautiful grotto surrounded by attractive ferns that flows water into the Mohit Pool. In the summer a small colony of twittering bats lives on the right overhangs of Grotto. The humid rain forest is popular with a variety of bats, with 13 species of bats in Madagascar called 13 forests.
5. Masoala National Park
Enjoy the unparalleled beauty of both the sea and the sea in the Masoala National Park, Madagascar's largest national park, with 2,5 square kilometers of bright rainfall, plus three marine parks covering a spectacular coral wall covering a total of 5 square kilometers. Crystal clear water, perfect for kayaking, psoas over the golden sand beaches that lead to full rainfall, and litter on lemurs!
This "land forgotten about that time" is Madagascar's largest protected area where guests will find a wonderful paradise of orchids, fern, palisander trees, and wild ginger.
The area is the last refuge for red-leaved lemons, which can be seen dipping in the tops of trees in the morning. Hundreds of humpback whales visit the area from July to September and are only seen breaching and splashing offshore.
By way of great hiking through dense and wild jungles across the cool river, perfect for some swimming but some filled with crocodiles, your guide will tell you what's safe. Keep an eye out for bright red tomato frogs as well, these are readily available in the early monsoon rains, while adorable little ten-acre hunters look for insects.
Incredibly rare Madagascar snakes are found in healthy numbers here and often fly through the sky or sink into the bark, these predatory birds eat lemurs, snake lizards, and frogs. Ten different lemon species call the forest home, and it's the best area to try to catch a glimpse of the unflinching nocturnal i-aye with amazing eyes and a strange habit of splashing on wood.
6. Isalo National Park
Isalo National Park is the most popular park in Madagascar and covers an area of ​​1.5 hectares of sandstone and is located in the southwest of Madagascar. Isalo National Park is about 400 km southwest of Antananarivo, the capital of Madagascar, and 226 km southwest of Fiannaritoa on the way to Tiara.
Unobtrusive landscaping with the styles of the Jurassic period – it should come as no surprise that this magnificent evolutionary process has soaked up the incredible, unusual shape of the impressive gorges and lizards.
The towering granite cliffs, rich greenery, and magnificent waterfalls of Isalo National Park entice tourists. Travelers may seek reptiles and primates — there are more than 50 species in this tropical paradise – while strolling along 10 walking, hiking, and biking routes.
The park is particularly well-known among birders as one of the greatest sites to see the endangered Benson's rock thrush. Isalo's plant life is also one-of-a-kind.
The Isalo National Park was established in 1962 and the rocks (known as "ruins") are an incredible heritage. Its interior boasts waterfalls and canyons filled with valleys, with tapas of fire-resistant plants, pandanus herds, and locally grown feathers. Cliffs and rocks are dotted with general successes, including the Elephant's legs and Isalo Allo.
Other Recommended Reading
The spectacular mountains of Isalo Massif are some of the park's most famous features, along with other attractions such as natural swimming pools, canyon des syngas, and stunning views of the canyon des rates. The convoluted Canyon des Cinquez (meaning "Valley of the Monkeys") offers a long, hot walk to Piscine Naturally through the hidden valleys of Massif.
The natural stone cave at Piscine Naturals overlooks a crystal-clear waterfall flowing into an emerald pool surrounded by thin pandanus trees. This tranquil pool is a hotbed of heat and offers welcome relief after a long fare hike to get there, and a particularly attractive attraction is the Window of the Isalo, which is especially beautiful at sunset.
Declared as a World Heritage Site by UNESCO in 2007, East Rainforest Park has 12 species of birds, 21 fish species, different2 different species of reptiles, and 46 species of reptiles.
7. Ranomaf
ana National Park
Ranomafana was founded in 1991 and was designated as a UNESCO World Heritage Site a few years later. Today, this rocky, mountainous park protects 12 species of lemur over an area of over 40,000 hectares of rainforest, making it one of Madagascar's most significant animal locations.
See if you can find the golden Lemurs. Ranomafana is known for the golden lemurs that live within the national park. Take a trekking trip. Ranomafana National Park is a popular destination for hikers, and you may spend the day exploring the area while taking in the natural splendor. Camping at Ranomafana is also a fantastic experience.
Ranomafana National Park is only accessible by road. It is hard to miss the entrance, which is directly next to the national route RN25. A taxi-brousse can be taken immediately from Antananarivo (Fasan'karana Railway Station), Fianarantsoa (2 hours), or Manakara.
8. Ankarana Special Reserve
The biodiversity of Madagascar is on full show here, making it a must-see for flora and wildlife fans. Spend two days since there is a lot to see and do, all on foot. Huge caves, tsingy rock formations, a hanging bridge, four rivers culminating in a round cascade, and stunning forest trails with shifting landscapes and fantastic fauna are just a few of the highlights. Ask around for a competent guide, as finding difficult-to-find species adds to the adventure.
It's a spot worth going to and staying the night. There are multiple entrances to the national park, which is rather extensive. We utilized the western entrance, which is located on Route 6. Three different length hikes are available from here. The cost of the tour depends on it as well: 50,000, 70,000, and 90,000 ariary.
The cost of admission is 65,000 ariary each day. The tour guides speak a variety of languages. A Lodge located at the entrance offers affordable lodging starting at 40,000 ariara. Food is provided at the lodge as well as in the village, where the cost is significantly lower. You can go to Ankara by taxi brousse for roughly 5,000 ariary from Ambilobe or 10,000-15,000 ariary from Diego.

9. Ifotaka Community Forest
The Ifotaka Community Forest is a wide expanse of the world's most peculiar forest, home to the Antandroy tribe. In Madagascar's southeast, the reserve preserves 22,000 hectares of the spiny thicket and gallery forest. The Antandroy people regard the forest as sacred because it conceals the Antandory tribe's ancestral tombs, making it a fascinating and culturally rich destination to visit.
Ifotaka is a tiny settlement in the Androy area of Madagascar, 90 kilometers west of Fort Dauphin, in the middle of the spiny bush. The trip is intriguing, taking you through the Anosy wetland forest and then through a transitional zone between the rainy side of the mountains and the dry Androy area in the west.
The spiny forest, has an astonishing collection of Didiereaceae octopus trees, Euphorbias, and diverse fauna. The journey to the location takes 4 hours in a jeep. You'll have to cross the Mandrare River through a big concrete bridge. At a very low cost, light aircraft transfers from Fort-Dauphin can also be arranged.
If you're interested in seeing Madagascar Buzzards, Crested Couas, Pied Crows, Madagascar Coucal, Crested Drongo, Peregrine Falcons, and Madagascar Fodys, ask your personal guide to take you on a woodland walk. Harrier Hawks, Francis Sparrowhawks, and a variety of other bird species such as Hoopoe, Sickle Billed and White-Headed Vangas, Gray-headed Lovebirds, Lafresnayes and Verreauxs Couas, and Madagascar Malachite Kingfisher may all be observed.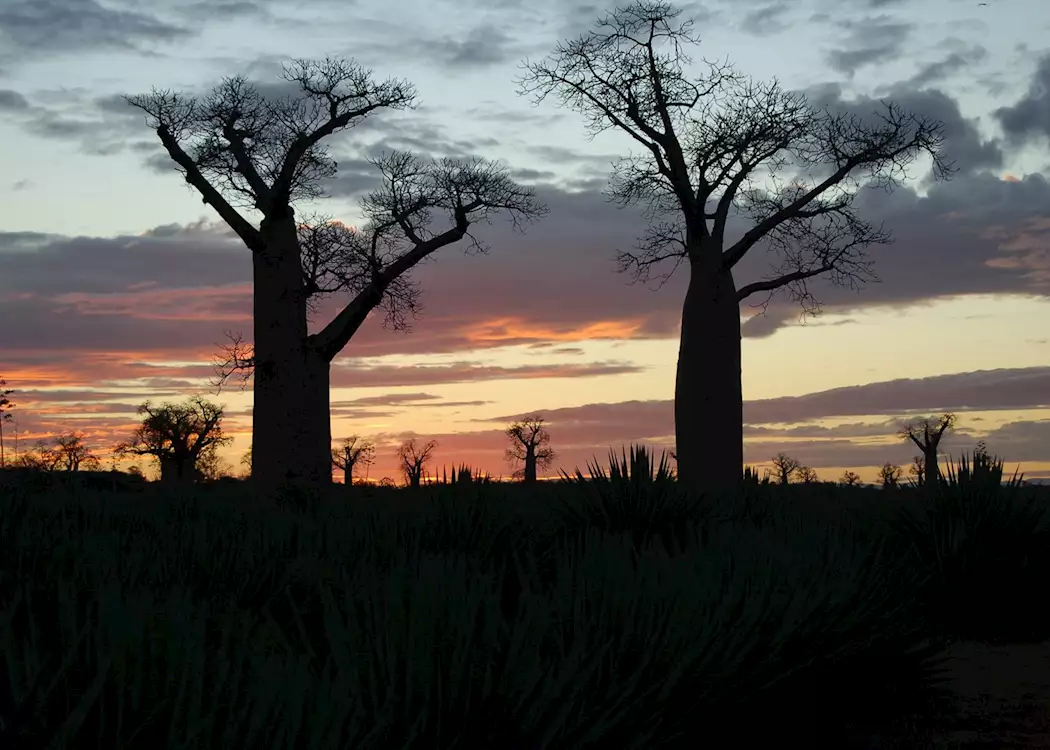 What are the largest national parks?
The largest national park in the United States
Wrangell-St. Elias, Alaska (8,323,146.48 acres)

Gates of the Arctic, Alaska (7,423,897.45 acres)

Denali, Alaska (4,740,911.16 acres)

Kathmandu, Alaska (3,674,529.33 acres)

Glacier Bay, Alaska (3,223,383.43 acres)

Yellowstone, Wyoming / Montana / Idaho (2,219,790.71 acres)
Visiting parks and nature reserves
While certain parks and reserves (such as Montange d'Ambre and Ankaranfantsika) have drivable pathways, the bulk is designed to be explored on foot. A circuit à pied, or walking track, departs straight from the park office and is the most common method to visit.
After a few high-profile crimes drove them to restrict night hikes some years ago, most parks and reserves are only available during daytime hours. However, the opening and closing timings (usually 7 a.m.–5 p.m.) generally reflect simply the ticket office hours. In actuality, if you buy your tickets and make arrangements with your guide the day before, you may frequently enter around 5.30 a.m. or as soon as it's light.
In some parks, you may require formal permission from the warden to do so; your guide will be able to tell you whether this is the case. Arrive as early as possible: nocturnal lemurs may still be there, and other people will not have disturbed your intimacy with nature.
There are two tiers of park admission ticket prices for all protected areas. Andasibe-Mantadia, Ankarana, Ankarafantsika, the Tsingy de Bemaraha, Isalo, Montagne d'Ambre, and Ranomafana are all included in Category A. All other national parks and protected places, including nature reserves, special reserves, and marine reserves, are classified as Category B.
Guidance
Every MNP-managed protected area has a local community that, in principle, benefits from half of the money collected at the gates. Visitors are also escorted by qualified wildlife guides from the local community. Before being released on guests, these khaki-clad men – and, increasingly, women – have spent at least a year through bioversity and guide training.
Many of them are excellent experts in certain disciplines, such as orchids, herpetology, birds, or lemurs. Most people can communicate in French, and some can also communicate in English, Italian, German, and other languages, sometimes quite effectively. The ticket office normally posts copies of their guiding IDs and specialty themes on the wall, allowing you the option to request a certain guide.
In actuality, they aren't always at work or accessible, therefore an informal rota system is used to guarantee that each group of visitors is guided by the next guide whose time has come up. The guides are typically fairly accommodating and will try their best to meet unique needs such as language or special interests, although last-minute requests cannot always be satisfied.
This is why taking a tour or hiring an experienced driver-guide directly is such a benefit: if your driver-guide knows the park guides, a specific guide can frequently be scheduled by phone several days in advance. And if that individual isn't accessible, there's usually a Plan B or C in place.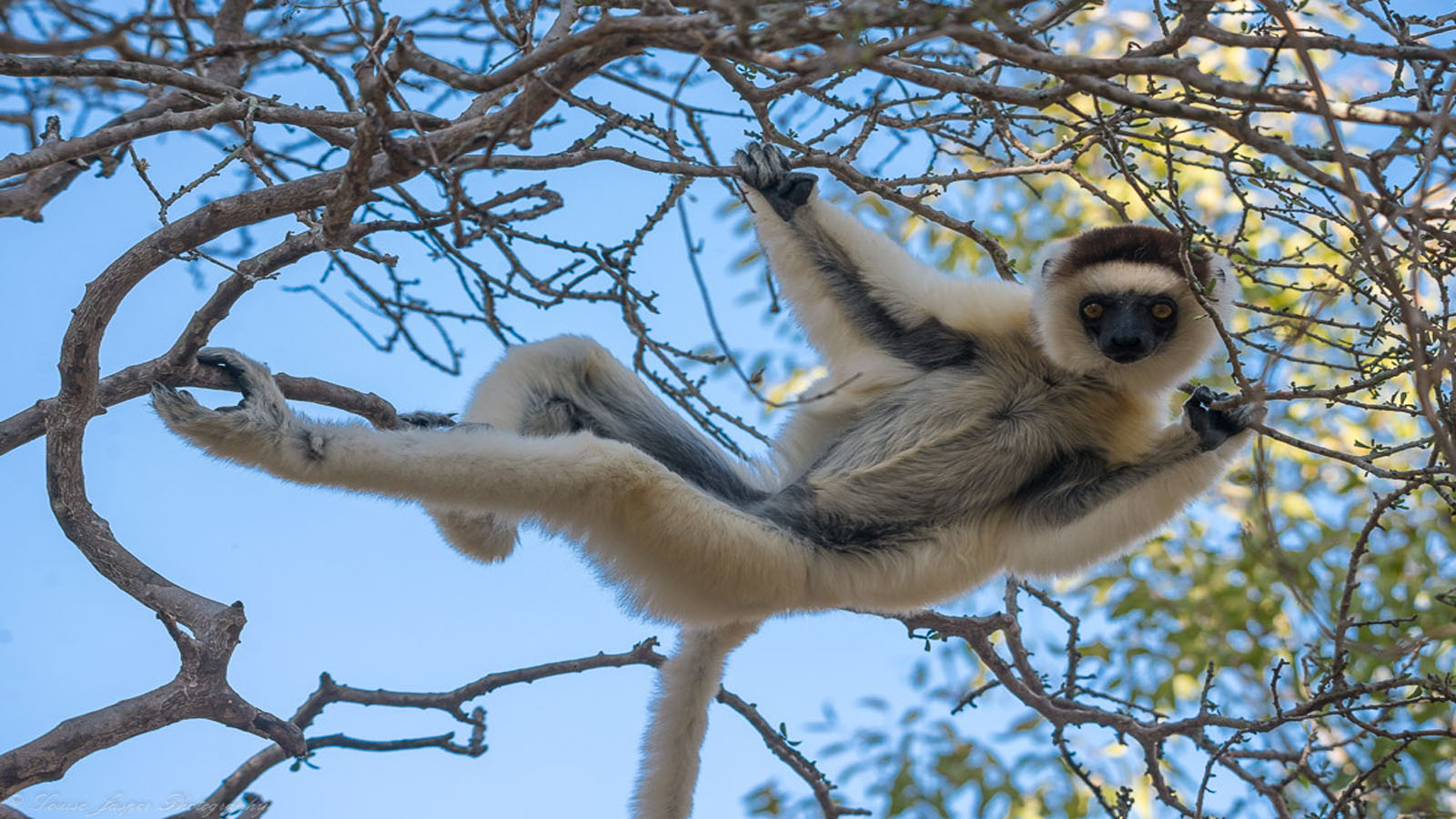 Rates
The guiding (guidage) charges are advertised at the park gate, generally next to a map-painting of the park trails, and they vary every park. Depending on the park, there are usually no more than 4–6 tourists per guide, and costs typically start at approximately 15,000ar for a two-hour visit and go up to possibly 40,000ar for a full day trip.
If you have a large group, consider hiring two or three guides: the rates aren't exorbitant, and some members of the group may miss parts of the tale because you walk in a single line and the guide speaks softly.
Before you go

Prepare before you go: it's amazing how many beautiful sightings happen practically instantly before you've even had a chance to fasten your boot laces. Take a water bottle with you. Inquire about flies and mosquitoes, and either uses repellent or keep it on hand. Place your camera over your neck, with an appropriate lens, and your tripod within easy reach (guides are usually more than happy to carry a light tripod).
Check your head torch batteries and bring spares if you're going on a night walk in a park that isn't part of the MNP or a private or community reserve. If it appears like rain is on the way, bring your poncho or cagoule.
https://assets.wego.com/image/upload/v1611848131/country-pages/mg.jpg
Is Madagascar a Rain Forest?
The tropical rainforest of Madagascar. Madagascar is home to the world's richest rainforest. More than half the species of Madagascar are found in these forests which are located on the east coast of the island. Madagascar National Park has a great role in the entire ecosystem, alongside the national economy and international tourism.

Facts and figures
90% of Madagascar's plant life is found nowhere else on the planet, and 52,000 square kilometers of natural habitat are presently protected.
101 – lemur species that can only be found in Madagascar
Useful Links
https://www.parcs-madagascar.com/#en

https://www.roughguides.com/madagascar/national-parks/
9 Madagascar National Park Reserves – Amazing Ecosystem