(Last Updated On: April 26, 2022)
The benefits of traveling are not just one-time things: travel changes you physically and mentally. Spending less time or money is not a valid reason, there are other benefits of traveling. You can easily fly for cheap. If you have a full-time job and family, you can travel with a child on weekends or holidays.
A traveler, regardless of their destination, meets a lot of new people since they are forced to leave their comfort zone and establish new acquaintances. When we travel with friends or family, it is much simpler to stop doing so since we are surrounded by familiarity. This, however, is not the destination. Traveling is supposed to test our assumptions and allow us to connect with individuals from all around the world.
Having a friend in a distant place may make you feel at ease, and it's simple to turn to these folks for support when we need it. Solo travel will not only let you learn about a new nation with open eyes and ears, but your new acquaintances will also assist you in learning about the people's culture.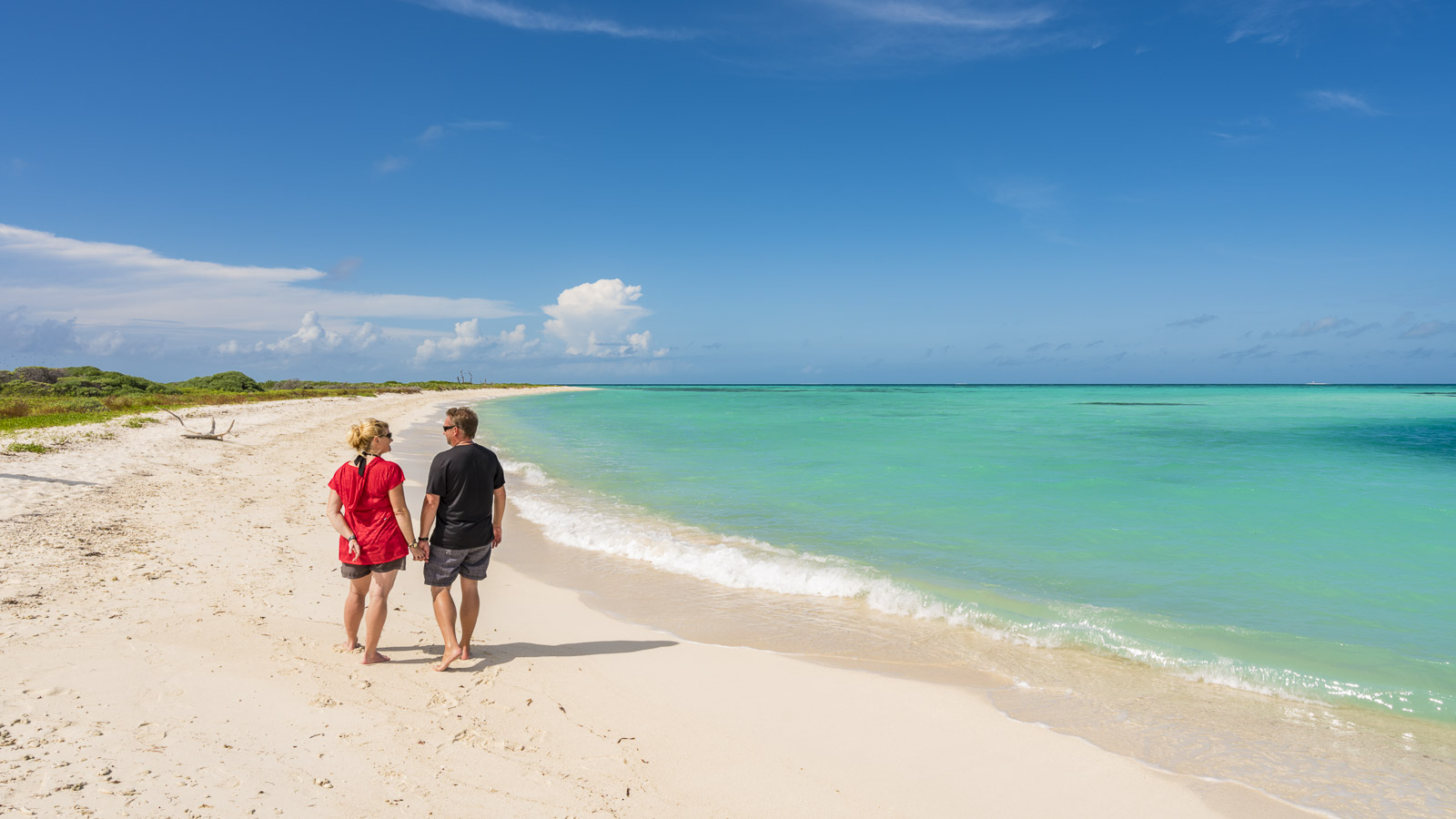 Benefits of traveling
Here are some of the major benefits of traveling. It is assumed that once you get started, you will find yourself some more!
1. Travel improves your health
From reducing stress to reducing the chances of heart disease, the health benefits of travel are enormous. You can sit in a chair all day at work:
It's sure to make your body feel better, including some walking on your travels. For some people, traveling abroad is a cure for frustration and anxiety. Of course, this is not a wise cure, but it will help you feel better, both physically and mentally.
Further travel can have a huge impact on your mental health, especially if you are not accustomed to going out of your comfort zone.
Trust me: Travel more and your doctor will be happy. Be sure to contact your physician, they may suggest giving you some medicines along your travels, especially if you are moving to a potentially dangerous disease in the area of ​​the earth.
2. Travel lets you disconnect from your daily life
It is closely related to my previous topic. We become so engrossed in our daily lives that we can only do more harm than we can by just sticking around sometimes.
Better than Is your boss taking over your life? Are the kids crazy about you? Are your parents trying to live the life they want? Do you think you can handle this pressure before you burst and everything is shattered?
Sometimes it's best to take a step back, take a deep breath, and take a selfie at the Tower Bridge. In all seriousness, travel is not a bad option – it's the most natural way to induce feelings that you are missing someone or that you have missed.
The trick is to leave with a bit of preparation to avoid making any mistakes while traveling. Also, if you are flying, start thinking about booking your tickets soon.
3. Travel makes you smarter
Each time you travel, you become accustomed to choosing new words in different languages, and as Dan Wrightman writes in the Huffington Post, you will see your brain's ability to improve. If this is the only thing, start getting acquainted with the travel jargon. It is one of the benefits of traveling one can derive.

Even more than just "just" languages, travel helps you learn about yourself. You can run into challenging situations where you need to think differently. I am sure you will develop a new set of skills that you did not doubt were among you.
4. Travel improves your understanding of other cultures
The reasons why we travel may differ from one to another, but people who travel often develop empathy and a deep understanding of other cultures.
Being more understanding and tolerant of a different culture than we are is part of knowing, but I consider it a benefit to travel within myself.
There is a quote from St. Augustine, reads "A book in the world, and those who do not travel only read a page". Lost. You may think this makes you smarter and more aware of the world, but it's the exact opposite: it shrinks your mind to a unique and biased viewpoint.
Sure, you probably feel comfortable where you are, but this is only a fraction of the world! If you are a student, take advantage of programs like Erasmus to get to know more people, and understand and understand their culture. Dare to travel to an area that you have a skeptical opinion about. I bet you change your mind and understand that not everything is so bad abroad.
Have you ever delayed or canceled an airplane? You can be entitled to up to 600 from the airline!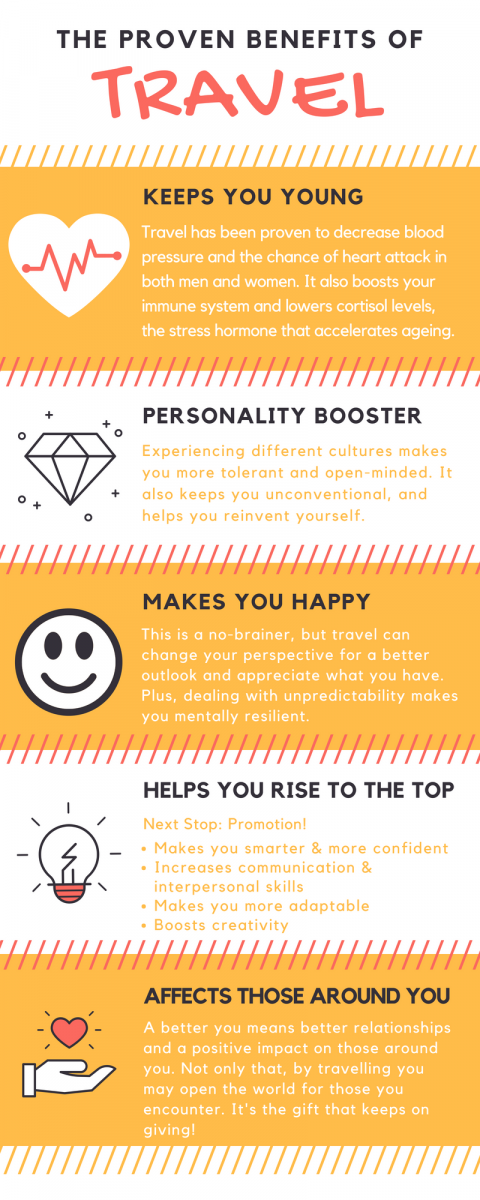 5. Travel makes you more attractive
I have no doubt that you are quite a conversationalist. That being said, with a few stories from overseas you are likely to get even more attention.
Mentioning something that most people are not familiar with or that brings a fresh perspective is always a good way to gloss over the social situation.
No need to write complete travel essays, just discuss what you have seen and where you have been: Those who are accustomed to everyday life will travel with your words.
While traveling to Egypt, my Airbnb host and I went out for dinner. He went to a few different places, the conversation lasted all night and I didn't even bother for a minute.
If you are not yet an Airbnb user, use this link to get a few free credits and check out this post on how to get started.
What do you think people want to hear: the guy who used to spend some weekends in the garden and read newspapers, or who spent a week in Cuba, driving an old car, swimming with dolphins, and enjoying delicious spicy food?

6. Travel allows you to try amazing foods
Speaking of food, I bet you're a chef's hell and your homemade food is delicious. But there is nothing like trying a common folk meal from another country. Don't drive yourself to a sushi shop next door:
You don't know what sushi likes until you get to Japan. As you travel, you discover the real thing and discover that it is very different from what you normally use.
Eating local food in a new country is a whole new experience. All tastes are different. Here's mine: I'm French and I love our local recipe. You do But let's not kid it: some changes to our daily diet can be more than welcome.
Only if we are naturally curious. Some food bloggers travel thousands of kilometers for certain foods! The least you can do is travel to the next area and try something new as the benefits of traveling.

7. Someone to show you the way
When you are traveling solo, you are the one who is responsible for finding accommodation, getting there, eating, and getting the best out of your destination.
On the tour, your guide will tell you where you are going each morning, probably get you there, and a good one will be able to give you information about what you see on the way.
This is definitely one of the best things about traveling with a tour group. When you travel by yourself, in a country where you do not speak the language, there is no one to ask you a plethora of questions you may have. On a tour, your tour guide is there to help, no matter how stupid your search.
8. Grow Instant friends
Not having different people on your trip, who have joined in to make new friends, means chatting with people is so easy.
You can act quickly to whom you want to talk, and then others may surprise you. Either way, I can confirm that it is easier to make friends on the trip than to expect to continue the conversation in the hostel's common room.
9. Best tried and tested destination
No matter which tour company you visit, they will be used year after year to combine tried and tested research into the best itinerary. It can take weeks of research to be able to put together as many qualified schedules as they can.
Good tour companies will only hire locals or people with super slit local knowledge who can give you the best inside information. They will also be able to recommend the best restaurants and bars to visit.
You can count on a good tour company to show which destination is the best and pick some benefits of traveling.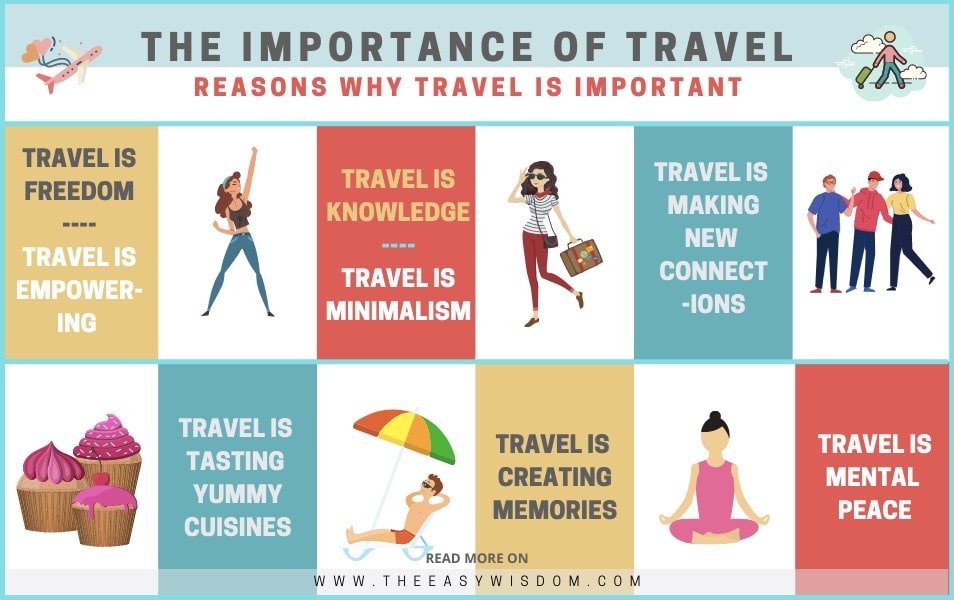 10. Safety if something goes wrong
Join a tour group and you'll always have a tour leader in place to suggest things go wrong. This is a safety net though; You're not five, and they're not your parents, but at least you have the assurance that someone got your back if you go wrong.
11. A good way to arrange group trips
All you have to do is pick up a tour, sign up for yourself, and at least another friend, and then tell everyone what you are doing. That way they can settle payments with a direct guide and have your itinerary set. All you have left is to enjoy being with your spouse and meet other people while traveling.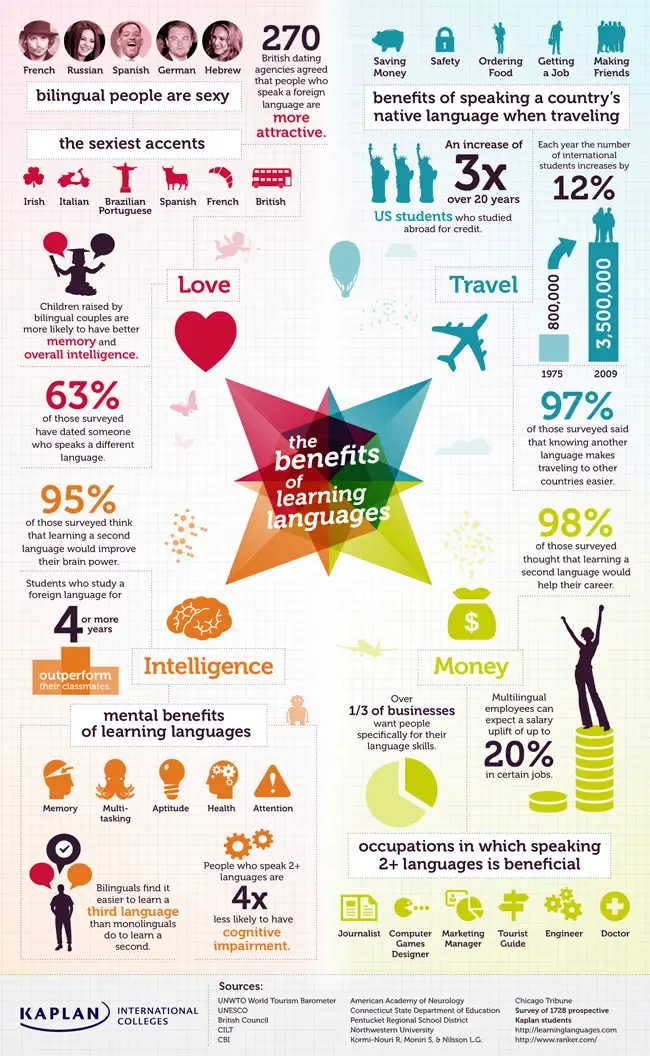 12. Assurance for your parents
If your parents are concerned about taking on a wider world, then joining a travel group is a great way to at least start your trip, giving them some reassurance that you will not be alone.
They know they can contact you when they need you with a tour agency's phone number and there is someone to hold you accountable for your protection.
13. Group Discounts
When you travel as a group, your leader can arrange group discounts on activities, food, and drinks. Companies will be happy to offer lower prices since you have many benefits of traveling.
14. See things you can't normally enable
As part of the tour, your transportation can sometimes access places you may not be able to own. This is especially true when it comes to these difficult things to reach a destination like Africa. You will be taken on projects you have never heard of, and have the opportunity to introduce yourself to locals as if you did not travel on your own.

15. Have someone for photos
All these Instagram selfies are getting tiring for your friends, yes know you need to get some friends in action. Everyone on the tour was happy to pose for the pick and be tagged, they all wanted to see that they were having a good time with their friends back home. Of course, they are there for you to take great photos.
16. Traveling makes you feel like an adventurer
The world has never been as well connected as it is today, yet there are places that are rarely known to the average traveler. It is very inspiring to put together a list of places you want to visit. You have something real to follow. I'm currently working on my own bucket list and I think I won't see the end of it with all these amazing destinations.
The benefit of traveling to a new place is that it forces you to face the unknown and think differently. You don't have to spend a month in the woods! If you live in a big city, just hiring a weekend away will make you feel different. Adventurers need fancy, so get out of your comfort zone. It can be scary, but in the previous case, you will see it as your best decision ever!
17. Travel expands your (real) social network
Believe it or not, social networks were once like real life – in real life. Crazy, I know. One of the main reasons why. Connecting and building a network abroad is one of the most memorable things you can do in today's world, as are the benefits of traveling. It is sometimes hard to build long-lasting relationships with the people you meet abroad, but that does not mean it is not worth meeting new people!
Take this example: I spent New Year's Eve in Tanzania last year. I slept two days in an Egyptian ex-pat flat. One of the best ways to find cheap accommodation when you travel is to meet him on Couchsurfing. Now, a year later, this guy has invited me to his wedding in Egypt! How amazing is that ?! The connections you make during your travels are amazingly powerful.
18. Traveling You Can Create Lifetime Memories
My grandfather was an amazing storyteller and he used to tell me stories of the travels he did when he was a kid. One of my favorite picks is how he first tried eating with chopsticks in China, as one of the benefits of traveling.
He regretted not traveling much as a young man. Years later, he still remembered everything in detail: because travel really affected him. And it will probably come down to you as well.
No matter how trivial it may seem, something you experienced abroad, which was out of the ordinary, creates a memory that you will remember for a long time.
I think that's why creating these memories is why so many people travel. The best way to make the travel experience memorable and comfortable is when you select your airline wisely.

19. Traveling makes you love your home even more
"The fun part of the house is that it feels good to leave and it feels good to be back." You will truly understand the meaning of the words of Wendy Wonder, just back in your room. On the one hand, it would seem that where you come back, the same setting, the same person, the same problem. Yet you are not one – you are new, full of new knowledge and ideas!
I know that after living my entire life in the same place, I was bored. I needed to get out, I needed a change of scenery. I was just concentrating on the negative: there is nothing more to do around, how you always meet the same people, how things never change. Now, when I come home, I'm happy about all this and I just look positive.
20. Unrestricted Planning

It is more difficult to plan a trip with others than it is to plan one on yourself alone. You will not be hampered by other people's schedules and time if you go alone. It may seem daunting to plan a trip on your own, but when you travel alone, you have complete control.
The amount of effort and planning that goes into a journey, for example, is entirely up to the (solo) traveler. A single traveler not only has the freedom to pick their location, but they also have the option of taking advantage of flash offers or booking an open-ended vacation.
21. You're forced to grow
When traveling with other people, it's tempting to fall back and rely on them for support when things don't go as planned. When traveling alone, it is up to you to make difficult decisions about whatever obstacles you encounter as a part of the benefits of traveling.
This will, in the end, assist you in your own development. Because everything is up to you: the next location, catching a certain flight, etc., facing problems alone will help you to have a greater feeling of presence. This is why it's crucial for a single traveler to pay attention and be aware of what's going on around them.
Take away

It's always fun to travel alone and do new activities that are outside of your comfort zone. These adventures will improve your life and allow you to learn new things about yourself. Allowing your fear of "what ifs?" to keep you from exploring the "how about?"
If you're still concerned about traveling alone, attempt a modest weekend vacation on your own first, and then work your way up to larger adventures. The amount of freedom and advancement that awaiting you will not disappoint you. There are many places that must be visited in the world.

I hope this travel article will make you want to travel more in 2021. As you travel, you will realize that the world is a much better place than what you can watch on TV while watching the news.
There is a quote from Mark Twain that I love: "You will be more disappointed with what you have not done than you have done a couple of years from now". Traveling doesn't make you feel bad about spending money. It's your time to extract the benefits of traveling.

Other Recommended Reading
21 Top Benefits and Advantages of Traveling Around the World