(Last Updated On: September 24, 2023)
The benefits of traveling are not just one-time things: travel changes you physically and mentally. While concerns about time and money may initially dissuade people from traveling, it's essential to recognize that the benefits of travel extend far beyond these considerations. Travel opens doors to new experiences, challenges preconceived notions and offers opportunities to establish meaningful connections with people from all walks of life. These connections, whether they are fleeting encounters or lasting friendships, enrich our lives and contribute to a deeper understanding of the world and its diverse cultures. So, rather than letting practical concerns hold you back, consider the profound rewards that travel can offer and embrace the opportunity to explore, learn, and connect with the global community.
The world is brimming with captivating destinations that beckon exploration, each offering its unique charm and allure. It's crucial to recognize that venturing into the unknown can be a profoundly rewarding endeavor, and this travel article aims to inspire you to embark on more journeys in 2021. As you traverse different corners of the globe, you'll quickly realize that the reality of the world far exceeds the often negative and sensationalized portrayals seen on television news. This realization underscores the wisdom in Mark Twain's timeless quote: "You will be more disappointed with the things you didn't do than by the ones you did." Travel isn't merely an expenditure; it's an investment in yourself and an opportunity to reap the rich rewards of exploration.
Solo travel offers a unique opportunity for personal development, as it challenges individuals to step out of their comfort zones, make independent decisions, and embrace the unexpected. It fosters self-reliance, adaptability, and a deeper connection with both oneself and the world at large, ultimately leading to profound personal growth. Learning Language Guide, Speaking, Reading, Writing, Listening Skills

Spending Less Time or Money Isn't a Valid Reason to Avoid Travel
While it's true that people often cite lack of time or financial constraints as reasons not to travel, it's important to understand that there are numerous benefits to traveling that go beyond these concerns. One common misconception is that travel has to be expensive. In reality, there are plenty of ways to travel affordably, such as finding budget-friendly accommodations and using deals on flights. Additionally, for those with full-time jobs and family commitments, weekends or holidays can provide perfect windows of opportunity to explore new destinations. Travel shouldn't be dismissed solely due to perceptions of time or money limitations.
Benefits of traveling
Travel isn't just about taking a vacation; it's a transformative journey that can enhance your physical and mental health, expand your knowledge and skills, and cultivate empathy and understanding for the diverse cultures that make up our world. It encourages personal growth and enriches your life in ways that staying within your comfort zone simply cannot achieve. So, go ahead and plan your next adventure, and reap the myriad benefits that travel has to offer.
Here are some of the major benefits of traveling. It is assumed that once you get started, you will find yourself some more!
1. Travel Improves Your Health
Travel offers a myriad of health benefits that can positively impact both your physical and mental well-being. One of the most immediate benefits is the reduction of stress. Stepping away from your daily routine and immersing yourself in new environments can alleviate the tension accumulated from work and responsibilities. The physical aspect of travel, such as walking and exploration, contributes to improved bodily health. Sitting at a desk all day can lead to a sedentary lifestyle, and travel offers an opportunity to break free from this and get your body moving.
Moreover, travel can have a profound impact on mental health, especially for those who may not be accustomed to leaving their comfort zones. For some, it serves as a therapeutic escape from frustration and anxiety, offering a fresh perspective and a break from routine monotony. It's important to note that while travel can be beneficial, it's not a replacement for professional medical care. Consulting your physician before embarking on a journey, especially to regions with potential health risks, is a wise practice. Qeeq: Fast-growing car rental platform, listing over 7 million rental cars in ~200 countries

2. Travel Lets You Disconnect from Your Daily Life
Our daily lives often become overwhelming with work pressures, family obligations, and social responsibilities. The constant demands can take a toll on our mental and emotional well-being. Travel provides a valuable opportunity to step back from the chaos of daily life, take a deep breath, and rejuvenate. It allows you to disconnect from the routine stressors that may be overwhelming you.
In these moments of respite, you can reflect on your life, set aside the burdens of work or familial pressures, and find a sense of freedom. Travel, whether it's a visit to a nearby city or an adventure to a distant land, grants you the space to recharge and appreciate the beauty of the world beyond your daily grind. Planning a trip with care, and perhaps even booking your travel tickets in advance, can ensure a smooth and stress-free experience.
3. Travel Makes You Smarter
Traveling is not just about visiting new places; it's also about immersing yourself in different cultures and environments. Each journey exposes you to diverse languages, customs, and perspectives. As you navigate foreign countries, you naturally pick up new words and phrases, enhancing your language skills. The process of learning and adapting to new cultures stimulates your brain, improving its cognitive abilities.
Furthermore, travel often thrusts you into challenging situations where creative problem-solving is essential. These experiences develop a new set of skills and resourcefulness that you may not have realized you possessed. Exposure to unfamiliar environments encourages personal growth and self-discovery. i'way: Private car service to and from 600 airports worldwide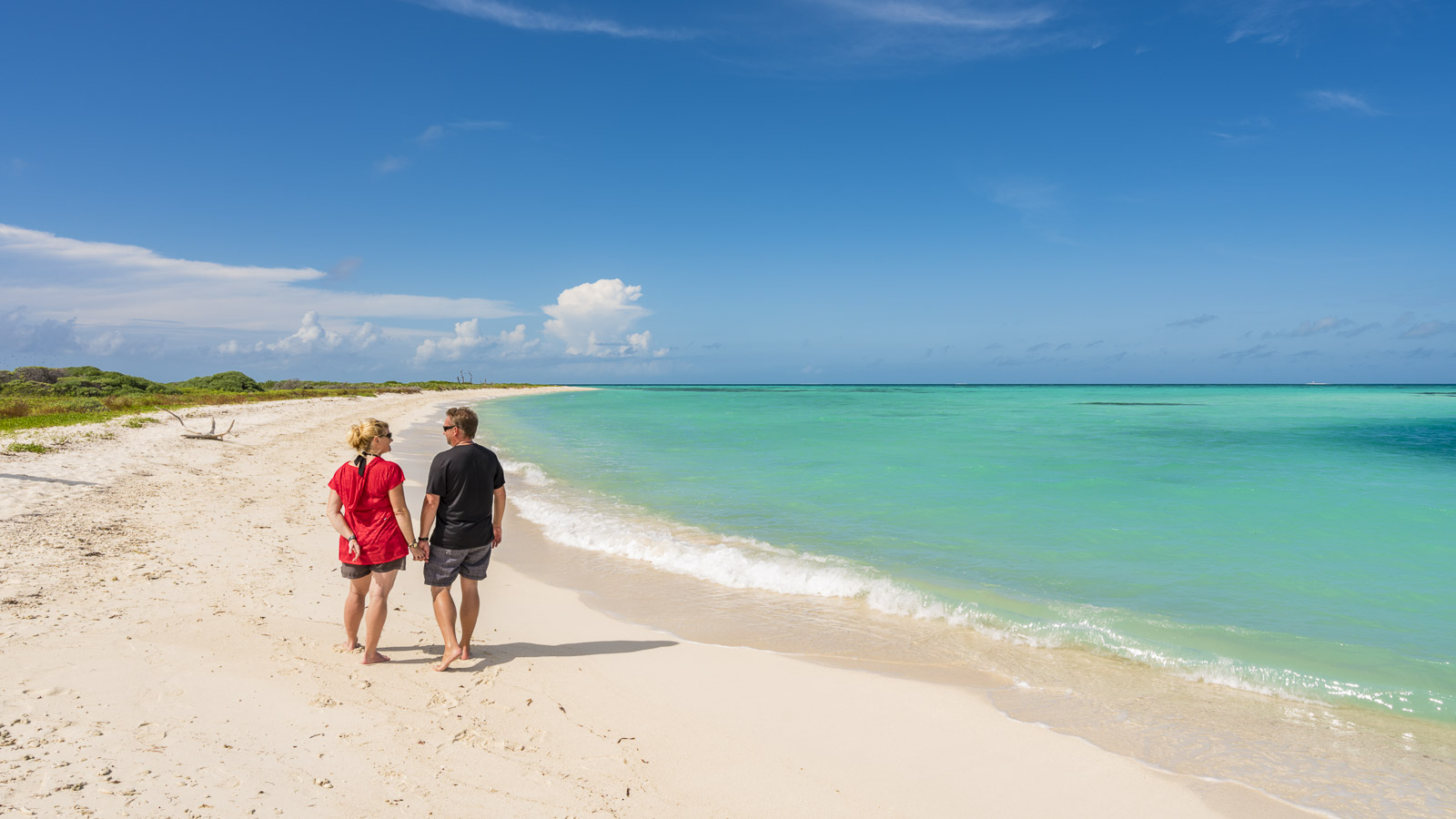 4. Travel Improves Your Understanding of Other Cultures
Travel serves as a powerful catalyst for developing empathy and a deep appreciation for different cultures. It fosters a broader perspective and a more profound sense of tolerance. When you immerse yourself in a culture different from your own, you gain firsthand insights into the lives, traditions, and values of the local people.
There's a profound truth in the quote attributed to St. Augustine: "The world is a book and those who do not travel read only one page." By limiting your experiences to a single perspective, you miss out on the richness and diversity that the world has to offer. Travel challenges preconceived notions and biases, expanding your understanding of humanity. Programs like Erasmus for students offer a unique opportunity to engage with people from various backgrounds, fostering cultural awareness and breaking down barriers.
5. Travel makes you more attractive
Travel not only broadens your horizons but also makes you more intriguing in social settings. Your ability to share stories and experiences from your journeys can captivate and engage those around you. It's not about writing exhaustive travel essays; instead, it's about sharing your adventures, the places you've explored, and the unique encounters you've had. These anecdotes can spark curiosity and create a bridge in conversations. People often find novelty and fresh perspectives captivating, so mentioning experiences that are off the beaten path or culturally enriching can be an excellent way to break the ice. Aviasales: A trusted service for buying flight tickets from reliable agencies at the lowest possible rates

For instance, while on a trip to Egypt, I had the opportunity to connect with my Airbnb host over dinner. We explored various local spots, and our conversation lasted well into the night, providing me with insights and memories I'll cherish. If you haven't yet used Airbnb, you can use a referral link to get free credits and embark on your own travel adventures.
Consider this: What would people rather hear about – someone who spends weekends gardening and reading newspapers or someone who has spent a week in Cuba, driving vintage cars, swimming with dolphins, and savoring delectable spicy cuisine? Travel adds depth to your character and the stories you can share.
6. Travel allows you to try amazing foods
While you may be a talented cook and your homemade meals are delightful, there's nothing quite like tasting authentic, locally prepared dishes from different countries. Travel opens up a world of culinary exploration. It's not about settling for the convenient sushi place nearby; it's about venturing to the source. For example, you can't truly appreciate sushi until you've sampled it in Japan, where it originated. Travel exposes you to the genuine flavors and preparations of diverse cuisines.
Exploring local cuisine in a foreign land is a sensory adventure. Tastes and flavors vary, offering a delightful departure from your everyday meals. Even if you're a food enthusiast, some culinary experiences can only be savored through travel. Some dedicated food bloggers traverse thousands of kilometers just to savor specific dishes. At the very least, you can venture to nearby regions and try something new, thereby reaping the benefits of travel through your taste buds.
7. Someone to show you the way
When you embark on solo travel, the responsibility for every aspect of your journey falls squarely on your shoulders. You must find accommodation, navigate transportation, choose dining options, and plan your itinerary. However, traveling with a tour group introduces an invaluable guide who simplifies the experience. Each day, your guide provides clarity on where you're headed, often handles logistics, and offers informative insights into the sights you encounter.
This aspect of guided travel is particularly beneficial when exploring a foreign country where you may not speak the language. The guide becomes your go-to resource, ready to answer any questions, no matter how basic or complex they may seem. Having an experienced guide adds a layer of comfort and convenience, ensuring you get the most out of your destination without unnecessary stress.
8. Grow instant friends
Traveling with a group or tour means you're surrounded by fellow travelers who share a similar desire for adventure. This creates an environment where making new friends is effortless. You can easily strike up conversations with people who share your interests and passions. Whether you prefer choosing your company or allowing serendipity to guide your interactions, group travel fosters camaraderie and social connections. Hotellook: A platform for comparing hotel prices around the world (250,000 properties in 205 countries)

Travelers often find it easier to initiate conversations with their fellow journeyers than in a hostel's common room, for instance. The shared experiences, excitement, and mutual exploration create a natural bond among travelers, leading to lasting friendships that extend beyond the trip itself.
9. Best tried and tested destinations
Travel companies specializing in guided tours have a wealth of experience in curating and refining itineraries. They rely on years of research and feedback to craft well-rounded and time-tested schedules. Planning a comprehensive trip can be a daunting task, requiring weeks of meticulous research to ensure that you don't miss out on must-see attractions.
Trustworthy tour companies employ locals or individuals with extensive local knowledge who can offer invaluable insights into the destination. They can steer you toward hidden gems, recommend the best restaurants, and provide insider information that enhances your travel experience. By choosing a reputable tour company, you can count on their expertise to guide you to the finest destinations, maximizing the benefits of your journey.
10. Safety if Something Goes Wrong
When embarking on a journey with a tour group, you're essentially adding an invaluable layer of safety to your travels. While the tour leader may not assume a parental role, they do function as a dependable safety net. This means that if anything were to go amiss during your trip, you can rest assured knowing that there's someone with extensive experience and local knowledge to guide you through the situation. This peace of mind becomes particularly comforting when you find yourself in a foreign country or an unfamiliar environment. It's akin to having a knowledgeable friend in a foreign land who can help you navigate unforeseen challenges and provide essential assistance.
11. A Good Way to Arrange Group Trips
Organizing group trips independently can be a daunting logistical challenge. However, opting to join a tour group simplifies this process significantly. All you need to do is select a tour that aligns with your interests, sign up, and perhaps encourage a friend or family member to accompany you. Once these steps are completed, the tour agency takes over the intricate logistics, ranging from crafting the itinerary to handling payments. This streamlined planning approach enables you to focus your energy on the enriching experience of traveling with companions and forming new friendships along the journey.
12. Assurance for Your Parents
It's only natural for parents to harbor concerns about their child's travels. Joining a travel group provides parents with a sense of reassurance. It demonstrates that you won't be venturing into the wider world entirely on your own. They will have access to the tour agency's contact information, which means they can reach out to you if necessary. Moreover, knowing that there is a responsible tour leader dedicated to ensuring your safety can help alleviate your worries. It provides them with a tangible point of contact in case of emergencies and reinforces the idea that you are in capable hands. aRes Travel: Discounted Vacation packages & Travel Planning

13. Group Discounts
Traveling as part of a group often comes with financial perks. Tour leaders are skilled negotiators and can secure group discounts on various aspects of your trip, including activities, meals, and beverages. Businesses are more inclined to offer reduced prices when they anticipate a steady influx of customers from a tour group. These collective savings can translate into a more cost-effective and budget-friendly travel experience for everyone within the group. In essence, you get to enjoy more for less, allowing your travel budget to stretch further.
14. Access to Unique Locations
Tour groups open doors to destinations that might be challenging to access independently. This is particularly true for remote or less-traveled regions, such as hidden corners of Africa or off-the-beaten-path locales. Tour operators have cultivated relationships and arrangements that enable them to take you to these exclusive places and introduce you to local communities in ways that might prove challenging to achieve on your own. Being part of a tour group affords you the opportunity to explore hidden gems, immerse yourself in the authentic local culture, and forge connections that extend beyond the touristy surface.
15. Have Someone for Photos
While solo travel can yield a treasure trove of Instagram selfies, there's something refreshing about having someone else capture your moments in front of breathtaking backdrops. When you're part of a tour group, fellow travelers are often more than willing to act as your unofficial photographer. They share your enthusiasm for creating lasting travel memories and relish the chance to be a part of your experiences. This not only ensures you have stunning photographs to commemorate your journey but also infuses a personal touch into your travel memories by featuring friends and companions in your pictures. These shared moments encapsulate the camaraderie and connections formed during your travels, adding depth to your cherished memories.
16. Traveling Makes You Feel Like an Adventurer
In today's hyper-connected world, it's remarkable how many hidden and little-explored places still exist. The mere act of creating a list of destinations you want to visit can be incredibly inspiring. It provides you with tangible goals to strive for. Personally, I'm in the process of crafting my own bucket list, and it's brimming with astonishing destinations that seem endless in number.
Traveling to a new place carries the benefit of thrusting you into the unknown, compelling you to think and experience life differently. It doesn't necessarily mean you have to embark on an extensive wilderness expedition. Even a weekend getaway from a bustling city can provide a refreshing change of scenery. Adventurous spirits thrive on pushing boundaries, so stepping out of your comfort zone, although daunting, may eventually reveal itself as one of your most rewarding decisions ever. Compensair: A service that helps customers receive compensation for flight delays, cancellations, or denied boarding

17. Travel Expands Your (Real) Social Network
It's quite ironic that today's virtual social networks were initially intended to mirror real-life interactions. Building connections and friendships abroad is one of the most enriching aspects of modern travel. These connections can be as enduring as the benefits of travel itself. While it may sometimes be challenging to forge long-lasting relationships with people you meet abroad, the effort is undeniably worthwhile.
Consider this scenario: Last year, I celebrated New Year's Eve in Tanzania and spent two days staying in the flat of an Egyptian expatriate whom I met through Couchsurfing. This individual has now invited me to his wedding in Egypt a year later! Such experiences highlight the incredible power of the connections you form during your travels.
18. Traveling Allows You to Create Lifetime Memories
My grandfather was an incredible storyteller, and one of his most cherished tales involved his travels as a young man. One of my favorite anecdotes from his adventures is about his first attempt at using chopsticks in China. Traveling left an indelible mark on him, and he often expressed regret that he didn't travel more in his youth. Years later, he still recounted his travel experiences in vivid detail because they had profoundly impacted him.
No matter how seemingly trivial, every unique experience you have abroad creates a memory that lingers in your consciousness for years to come. It's this power to craft enduring memories that motivates countless individuals to travel. Choosing the right airline and travel logistics can significantly enhance the comfort and memorability of your travel experiences.
19. Traveling Makes You Love Your Home Even More
As the saying goes, "The joy of coming home is feeling good to leave, and feeling good to be back." Wendy Wonder's words resonate deeply once you return to your familiar surroundings. Initially, it may appear that you are returning to the same environment, the same people, and the same routine. However, you are not the same person who left; you return with newfound knowledge and a fresh perspective on life.
Having spent my entire life in one place, I can relate to the sense of restlessness that often accompanies staying in the same location for too long. It's easy to focus on the negatives—feeling there's nothing new to explore, encountering the same faces repeatedly, and perceiving a lack of change. However, after traveling and returning home, you start to appreciate the familiarity and stability of your surroundings. You view things with renewed positivity and an appreciation for the comfort of your home.
20. Unrestricted Planning
Traveling solo offers a unique opportunity for unrestricted planning that can be both liberating and empowering. Unlike planning a trip with others, where schedules and preferences must be coordinated, solo travelers have the freedom to design their entire journey according to their desires and needs. The absence of companions means you won't be hampered by conflicting schedules or differing interests. Although the idea of planning a solo trip may initially appear daunting, it quickly becomes evident that it grants you unparalleled control over your travel experience.
The degree of effort and meticulousness invested in planning, such as selecting destinations and crafting itineraries, is entirely at the discretion of the solo traveler. They have the autonomy to choose not only where to go but also when to take advantage of last-minute deals or even opt for a spontaneous, open-ended vacation. This level of control ensures that every aspect of the journey is tailored to the individual traveler's preferences and interests, making it a truly personalized and enriching experience. Travel essentials, accessories, kit & items on Amazon

21. You're Forced to Grow
Traveling with companions often provides a safety net, allowing individuals to lean on their fellow travelers for support when faced with unexpected challenges or setbacks. However, embarking on a solo journey places the responsibility squarely on the traveler's shoulders, forcing them to confront and navigate obstacles independently. This inherent self-reliance is one of the profound benefits of solo travel.
When traveling alone, every decision, from choosing the next destination to catching a specific flight, rests solely with the solo traveler. Consequently, they are compelled to make choices, resolve problems, and adapt to changing circumstances on their own. This solo decision-making and problem-solving not only enhances practical life skills but also fosters personal growth and self-confidence.
As solo travelers encounter and surmount challenges, they develop a greater sense of self-awareness and resilience. They become attuned to their surroundings, relying on their instincts and judgment to navigate unfamiliar environments. The need to be attentive and proactive in handling unforeseen situations cultivates a heightened sense of presence, encouraging travelers to fully engage with their surroundings and experiences.
22. Travel Forces You to Expand Your Social Circle
Traveling, regardless of where you go, has a remarkable way of introducing you to new people. When you venture out into the world, you step out of your comfort zone and naturally connect with individuals you might not have otherwise encountered. This is because travel requires you to establish new acquaintances, whether it's fellow travelers, locals, or people you meet during your journey. Unlike when we travel with friends or family, where the tendency is to stay within our own bubble, solo or independent travel often compels us to engage with a more diverse range of individuals. The beauty of travel lies in its ability to challenge our assumptions and encourage us to connect with people from all corners of the globe.
23. Building Relationships Across Borders
One of the most enriching aspects of travel is the opportunity to cultivate friendships that transcend geographical boundaries. Having a friend in a distant place can be immensely comforting and adds depth to your travel experiences. These friendships often arise from chance encounters or shared experiences during your travels. These friends can become a source of support and a valuable connection when you find yourself in need while exploring unfamiliar territories. Moreover, interacting with locals and fellow travelers not only exposes you to a different way of life but also allows you to immerse yourself in the culture of the people you encounter. These intercultural exchanges provide invaluable insights and foster a deeper understanding of the world's diverse cultures. Free and Paid TRAVEL RESOURCES You May Explore

Take away

Traveling alone can be an exhilarating and transformative experience, offering you the opportunity to step outside your comfort zone and embark on new adventures. These solo journeys have the potential to enrich your life and provide valuable insights into your own character. Rather than allowing your fears of the unknown ("what ifs?") to hold you back, consider embracing the "how about?" mentality. If the prospect of solo travel still feels daunting, you can begin with a modest weekend getaway by yourself, gradually building your confidence for more extensive adventures. The sense of freedom and personal growth that awaits you is bound to be a source of immense satisfaction and self-discovery.
Traveling isn't about feeling guilty over spending money; it's about seizing the moment to reap the countless benefits it offers. Your journeys are a chance to extract the priceless dividends of personal growth, cultural enrichment, and self-discovery. Instead of dwelling on the financial aspect, focus on the immeasurable value of the experiences you gain, the people you meet, and the perspectives you acquire along the way. Travel opens doors to new horizons and broadens your understanding of the world, making it a valuable and worthwhile pursuit. So, embrace the opportunities that travel presents, and let the adventures that await you enrich your life in ways you never thought possible.
Other Recommended Reading
23 Top Benefits and Advantages of Traveling the World